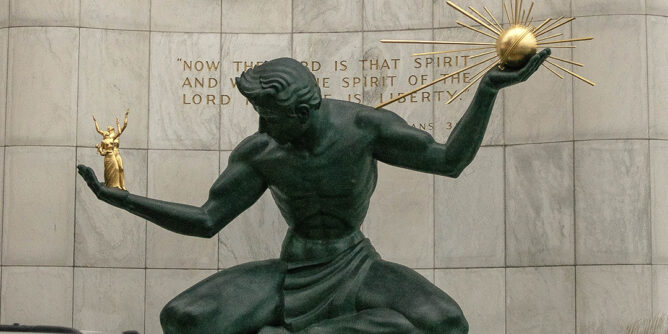 Things to do in Detroit this weekend: (Visit Detroit)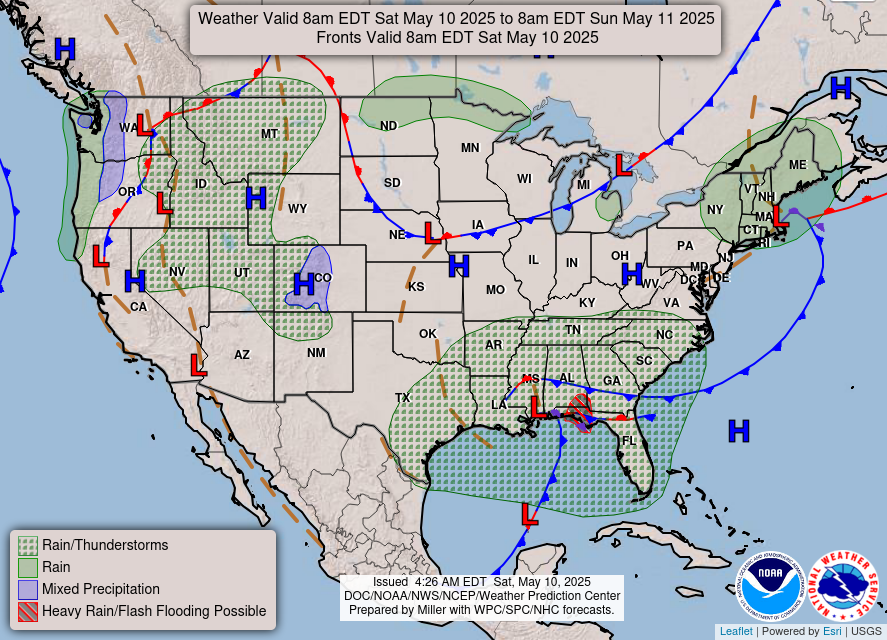 Notable:
Jan Crave is our Keener Word of the Day – Happy Birthday, Jan!
Electric "air taxis" are poised to revolutionize commuting in New York and Los Angeles. Gleaming new Delta Air Lines terminals in these major cities plan to introduce convenient "vertiports" for passengers utilizing electric air taxis. This innovation aims to address the often arduous journey to the airport, whisking customers above congested roadways, saving time and offering quieter, more eco-friendly transportation. The success of flying taxis will hinge on FAA approvals, production scaling, and cost considerations.(Axios)
Is 98.6 still normal? Keith's one-hit-wonder celebrates a 150 year old paradigm about body temperature. New research says we may be running a lot cooler. (NYT)
Are we too available to our kids? That's what one mom started wondering after her 13-year-old son tracked her down at her exercise class with a request. Doctor Becky Kennedy, who studies these things said recently, "Our phones rob us of our feeling of enoughness," she told the audience. They make us feel like there's always something more satisfying that we could be doing." (The Cut)
Netflix's campaign to crack down on password-sharing appears to be yielding results, as indicated by the latest earnings report. The streaming giant exceeded Wall Street expectations by adding nearly 9 million new subscribers worldwide and generating $8.5 billion in revenue for the third quarter of 2023, an almost 8 percent increase compared to the previous year.
Today in History:
1954 – The musical "Peter Pan" starring Mary Martin and Cyril Ritchard, opened at New York's Winter Garden Theater for a planned limited run of 152 performances.
1955 – Elvis Presley, Bill Haley, The Four Lads and Pat Boone appear together in concert at the Brooklyn High School auditorium in Cleveland, Ohio.
1955 – Harry Belafonte records a traditional Jamaican Folk tune called "The Banana Boat Song" ("Day-O"). It reached #5 in the US in early 1957 and later became Belafonte's signature song.
1955 – "No Time for Sergeants," starring Andy Griffith, opened at New York's Alvin Theatre for 796 performances. Don Knotts also made his Broadway debut in the play.
1957 – The documentary series "The 20th Century," hosted by newsman Walter Cronkite, began its 12-year, 2½-month run on CBS-TV.
1961 – Bob Dylan began two days of recording for his self-titled debut album. The cost to produce the sessions was $400.
1962 – "The Monster Mash" by Bobby "Boris" Pickett, reached the top of Billboard's Hot 100 singles chart. This novelty song, which was recorded in less than two hours, has now become an annual favorite.
1963 – 2.5 million Keener lucky matchbooks are distributed through 100 Detroit area Cunningham Drug Stores.
1965 – At EMI's Abbey Road Studios in London, the Beatles recorded "We Can Work It Out."
1968 – Former U.S. First Lady Jacqueline Kennedy married shipping magnate Aristotle Onassis. They remained together until his death in 1975.
1969 – The Who performed their new rock opera "Tommy" in its entirety during the first night of a six-night run at New York's Fillmore East.
1973 – The Rolling Stones had the number one song in the US with "Angie". It made #5 in the UK. It is often reported that the song was written about David Bowie's wife at the time, the former Angela Barnett, but many reliable sources say that the song is really about Anita Pallenberg, the long-time love of Rolling Stones guitarist Keith Richards.
1976 – Led Zeppelin's film, The Song Remains the Same, a mixture of concert footage and fantasy sequences, premieres at Cinema I in New York.
1977 – Three members of Lynyrd Skynyrd, die in a plane crash. Ronnie Van Zant, Steve Gaines, his sister Cassie Gaines (one of three backing singers) and manager Dean Kilpatrick were killed en route from Greenville, South Carolina, to Baton Rouge, Louisiana. The remaining members, Gary Rossington, Allen Collins, Billy Powell and Leon Wilkeson were seriously injured, but all recovered. The band was finished for ten years, until the survivors invited Ronnie's younger brother Johnny to join them in a reunion concert.
1978 – The Police made their U.S. performance debut in New York City at CBGB's. They flew from the UK on low-cost tickets with Laker Airtrain and carried their instruments as hand luggage.
1979 – Herb Alpert, who led his Tijuana Brass on seventeen instrumental chart hits in the mid 1960s, reached number one in the US with a dance tune called "Rise". IThe song will win a Grammy Award for Best Pop Instrumental Performance.
1980 – At Soundcastle Studio in Hollywood, Juice Newton recorded "The Sweetest Thing (I've Ever Known)."
2001 – An all-star lineup including David Bowie, Mick Jagger, Eric Clapton, Billy Joel, Elton John and The Who appear at The Concert For New York City at Madison Square Garden in a five hour show to benefit the victims of the 9/11 attack.
2014 – Cat Stevens first album in five years, "Tell 'Em I'm Gone", began streaming on www.NPR.org. The LP was supported by a six-date tour beginning in December, his first string of North American dates in 35 years.
Singles Released Today:
1962 – Four Seasons – "Big Girls Don't Cry"
1972 – Focus – "Hocus Pocus"
1973 – Steve Miller Band – "The Joker"
1978 – Talking Heads – "Take Me To The River"
1980 – John Lennon – "(Just Like) Starting Over"
Today's Birthdays:
1927 – Joyce Brothers, American pop psychologist ($64,000 Question, Naked Gun), born in NYC, New York (d. 2013)
1931 – Mickey Mantle, American Baseball HOF outfielder (1956 Triple Crown; 20 x MLB All Star; 7 × World Series; 3 × AL MVP; NY Yankees), born in Spavinaw, Oklahoma (d. 1995)
1932 – William Christopher, American comedian and actor (M*A*S*H & AfterMASH – "Father Mulcahy"), born in Evanston, Illinois (d. 2016)
1935 – Jerry Orbach, American actor (Law & Order, Dirty Dancing), born in The Bronx, New York (d. 2004)
1937 – Wanda Jackson (age 86) – ("In The Middle Of A Heartache")
1939 – Jay Siegel (age 84) – lead singer of The Tokens ("The Lion Sleeps Tonight")
1945 – Ric Lee (age 78) – drummer for Ten Years After ("Spider In My Web")
1951 – Al Greenwood (age 72) – keyboardist for Foreigner ("Waiting For A Girl Like You")
1953 – Tom Petty ("Don't Do Me Like That") (d. 2017)
1958 – Viggo Mortensen (age 63), American Actor (Lord of the Rings, The Road), born in NYC, New York.
1964 – Vice President Kamala Harris (age 59), American lawyer, politician and 49th Vice President of the United States (2021-) who was the 1st African-American, Asian-American attorney general of California, born in Oakland, California
1968 – Sunny Hostin (age 55), American lawyer, journalist and TV host (The View), born in New York City.
1971 – Snoop Dogg (age 52), Rapper, entrepreneur ("What's My Name"; "Drop It Like It's Hot"), born in Long Beach, California.
1979- John Krasinski (age 44), Actor, director and producer (The Office, A Quiet Place), born in Boston, Massachusetts.