|Philip Nye | George Hunter |John Maher | Ed Mullen | Bob Neil | Erik Smith |
Lou Morton | Bill Applegate (WKNR FM) | Frank Beckman (Stereo Island) | Keener AirCheck Central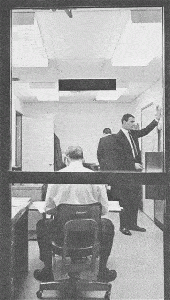 An important dimension of the WKNR experience was its award winning news department. While the tight play list and personality of the announcers may have appealed to the younger demos, Keener Contact News was decidedly focused on the adult audience.
Then as now, broadcast journalism in Detroit was cut-throat competitive. Contact news got it right and got it first often scooping larger, more well funded news operations.
Keener's first news director, Philip Nye, came to the station from an eight year stint at Portsmouth, Ohio's WNXT. He assembled a team of 7 reporters that attacked the events in Detroit with an energy and enthusiasm that was the envy of many Keener competitors.
Unlike CKLW's 20/20 news, WKNR stuck to the facts – without the blood and guts sensationalism, often providing more detailed coverage of a key story than is now the case in our era of sound-byte journalism. The station won over two dozen journalism awards, including best regularly scheduled newscast, best local spot news coverage, best regularly scheduled hard news documentary and best local special events coverage. For several years, the news department produced a year end documentary album that was provided to local libraries and schools as a historical record.
WKNR News Year in Review Albums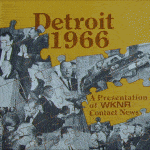 WKNR was recognized two years in a row as Associated Press Member Station of the year and the quality is clearly evident in the newscasts preserved in the keener13.com archive.
Over the years Contact News featured the journalistic talents of Bill Applegate, Frank Beckman, Bill Bonds, Jim Brooker, Dick Buller, George Hunter, John Maher (Meagher), Al Morgan, Lou Morton, Ed Mullen, Mike O'Niel, Paul Roberts, Erik Smith, Vince Smith, Scott White, and Brian Wood.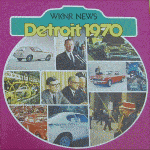 Some Keener newsmen, like Bill Bonds, Frank Beckman and Erik Smith have become Detroit institutions, others like John Maher went on to glory at the network level. Jim Brooker migrated from journalism to information technology and remained with the organization through its transition to WNIC in an administrative capacity.
To listeners throughout the Keener era, Contact News was a trusted source for important information and a key component of the WKNR success formula.
The WKNR News Staff


George Hunter


Ed Mullen


Dick Buller


John Maher

Mike O'Neill


Al Morgan

Vince Smith


Paul Roberts


Jim Brooker


Brian Wood


Scott White


Bill Bonds




Philip Nye




Erik Smith

Click Images
To Enlarge