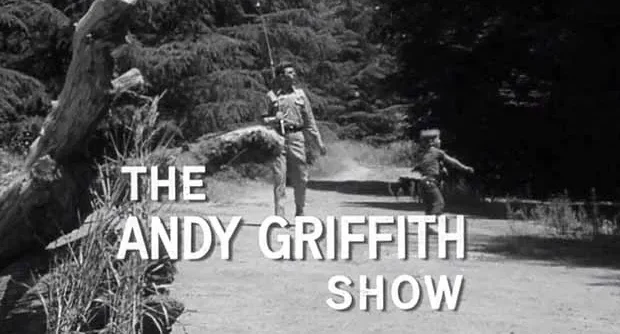 Today in 1960,"The Andy Griffith Show" began the first of its eight seasons and 249 episodes on CBS. Starring Griffith, Ronny Howard, Don Knotts and Frances Bavier, it ran through April 1, 1968 and has been a syndication staple ever since. Danny Thomas introduced the Andy Taylor character on his program. The show was produced by Thomas' production company and was always in the Nielsen Top Ten, ending it's run at number one.
Notable:
Stevie Nicks as Barbie? The Fleetwood Mac singer is latest icon to have her likeness celebrated in doll form as part of Mattel's Barbie series of famous musicians, along with Tina Turner, Gloria Estefan, David Bowie and Elvis Presley. According to NPR, It will be officially released in November.
Bruce Springsteen's tour contracts requires chicken soup, heavy on the broth, before each show and 16 cold, fresh shrimp, after. the 37 page tour rider also requires a hand-squeezed 16-ounce bottle of lemon juice, a blender, toaster and electric kettle, six hard-boiled eggs with yolks removed, peeled and sliced apples, cubed watermelon and four bottles each of Congo Pear, Costa Rica Clementine and Kula Watermelon drinks. All that is on hold as the boss has cancelled his remaining tour stops this year to treat a persistent peptic ulcer. (Ultimate Classic Rock)
There's a new book out, celebrating the 1980 comedy hit, "Airplane." David Zucker, Jim Abrahams, and Jerry Zucker wrote and directed the film and authored "Surely You Can't Be Serious: The True Story of Airplane!" In conversation with NPR, they credit the 1957 suspense classic, "Zero Hour" as an inspiration. Beyond the joke-filled script, actors were encouraged to play it straight, as if oblivious to the comedic context. Leslie Nielsen leveraged this approach to create a second career as a comedic leading man.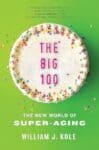 How to live to be 100 – Our chances of reaching the age of 100 are influenced by our genetic makeup, but that's not the sole determining factor. This is good news for those with less favorable genes.
As medical advancements continue to combat diseases like heart disease and cancer, daily habits, such as our diet, exercise routine, and sun exposure, can contribute significantly to getting us to 90. Once we enter our 100th decade, genes become more decisive in the journey, as highlighted in William J. Kole's new book, "THE BIG 100: The New World of Super-Aging,"
Here are Kole's five centenary life hacks:
Stay stress-free: Toxic stress can harm our longevity by diverting energy from our cells' ability to promote long life. Biologist Martin Picard of Columbia University emphasizes the importance of managing or avoiding stress.
Keep moving: Supercentenarian Herlda Senhouse's advice is to stay active. At 112, she maintains a vibrant lifestyle, attending church, dining out, and even visiting the casino. Experts suggest that even simple activities like brisk vacuuming can benefit both our bodies and minds.
Prioritize sleep: In a culture that often pushes us to be constantly productive, we often neglect proper sleep habits. The American College of Cardiology asserts that healthy sleep habits can extend life expectancy by 4.7 years for men and 2.4 years for women.
Foster connections: U.S. Surgeon General Vivek Murthy has identified loneliness and isolation as a public health crisis, likening their impact to smoking 15 cigarettes daily, according to the National Institute on Aging.
Maintain a positive outlook: The world's oldest living person, Maria Branyas Morera, attributes her 116 years to her optimistic attitude. Research also supports this, with a study of nearly 160,000 U.S. women aged 50 to 79 showing that those with high optimism scores were 10% more likely to live beyond 90.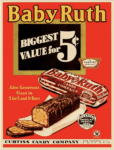 Did you know: World War I created a candy bar boom that is still tickling America's sweet tooth today. An increased demand among soldiers who got an energy boost from chocolate rations led to the U.S. government soliciting donations of chocolate in bite sized blocks from American candymakers to distribute to GIs. After the war, the love for candy bars spread, and in the 1920s, dozens were introduced with catchy names like Baby Ruth. By the late 1920s, there were over 40,000 different candy bars produced in the United States. (History Facts)
Today in History:
1901 – The Victor Talking Machine Company was formed. Later, it merged with Radio Corporation of America (RCA) to become a leading company in phonographs and records.
1952 – The radio hit "The Adventures of Ozzie and Harriet," starring Ozzie, Harriet, David and Ricky Nelson, debuted on ABC-TV, where it ran for 14 years, bringing the show's total number of years on the air to 22.
1954 – After five years on radio, "Father Knows Best," starring Robert Young, began its eight-year run on television, first on CBS, then moving to NBC in 1956. Young was the radio show's only cast member to make the transition to the TV version. He was joined by actors Jane Wyatt, Elinor Donahue, Billy Gray and Lauren Chapin who played Anderson family members Margaret, Betty, Bud and Kathy, respectively.
1955 – "Captain Kangaroo," a weekday morning show with Bob Keeshan, debuted on CBS-TV. The series continued through December 8, 1984, making it the era's longest-running children's television program.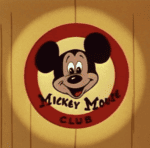 1955 – "The Mickey Mouse Club," a daily late-afternoon series of cartoons, educational segments, singing, dancing, serialized adventures and special guest stars, debuted on ABC-TV. Led by adults Jimmie Dodd and cartoonist Roy Williams, the show featured the talents of 24 kids known as the Mouseketeers.
1957 – The television series "The Real McCoys" debuted, starring Walter Brennan, Richard Crenna, Kathleen Nolan, Michael Winkelman, Lydia Reed, and Tony Martinez. The first five of its six seasons were on ABC, the last one was on CBS.
1961 – "The Dick Van Dyke Show," starring Van Dyke, Mary Tyler Moore, Rose Marie, Morey Amsterdam, Larry Mathews and Richard Deacon, began its five-year run on CBS-TV.
1964 – John Lennon wrote "I Feel Fine." The Beatles recorded the song 15 days later.
1964 – The Animals' self-titled album, featuring their #1 hit "House Of The Rising Sun," entered the Billboard LP chart.
1967 – Folk legend Woody Guthrie passed away, known for writing "This Land is Your Land" and influencing artists like Bob Dylan and Phil Ochs.
1978 – Aerosmith bailed out 30 fans arrested for smoking pot during one of their concerts in Fort Wayne, Indiana.
1980 – Paul Simon's film "One Trick Pony" premiered, though it was a commercial failure. The title track reached #40 on the Hot 100, and "Late In The Evening" reached #6.
1980 – At Crisler Arena in Ann Arbor, Michigan, Bruce Springsteen and the E Street Band began the first leg of The River Tour.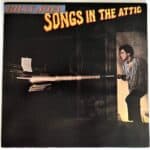 1981 – Billy Joel released "Songs in the Attic," the first digitally recorded live album.
1987 – Brenda Lee Day was declared in her hometown of Lithonia, Georgia, and a street was named after her. Brenda Lee had multiple hits in the '60s.
1988 – Lisa Marie Presley, Elvis Presley's daughter, married musician Danny Keough; they later divorced in 1994.
1992 – Sinead O'Connor's appears on Saturday Night Live, where she ripped a photo of Pope John Paul II, causing outrage and backlash.
2000 – Mark David Chapman, John Lennon's assassin, was denied parole after serving 20 years in prison.
2007 – The Rolling Stones set a record for the highest-grossing tour of all time with their A Bigger Bang tour, earning over $558 million.
Today's Birthdays: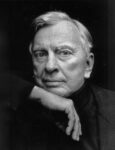 1925 – Gore Vidal, Author (Myra Breckinridge, Lincoln), born in West Point, New York (d. 2012)
1933 – Ken Berry, American actor (F Troop, Mayberry RFD, Mama's Family), born in Moline, Illinois (d. 2018)
1938 – Eddie Cochran ("Summertime Blues") (d. 1960)
1940 – Alan O'Day ("Undercover Angel") (d. 2013)
1941 – Chubby Checker (Age 82) ("The Twist")
1945 – Antonio Martinez – lead guitarist for Los Bravos ("Black Is Black") (d. 2018)
1949 – Lindsey Buckingham (Age 74) – guitarist for Fleetwood Mac ("Go Your Own Way")
1954 – Stevie Ray Vaughan – rock / blues guitarist (d. 1990)
1969 – Gwen Stefani, singer-songwriter (No Doubt – "Just A Girl'; "Don't Speak"), born in Fullerton, California