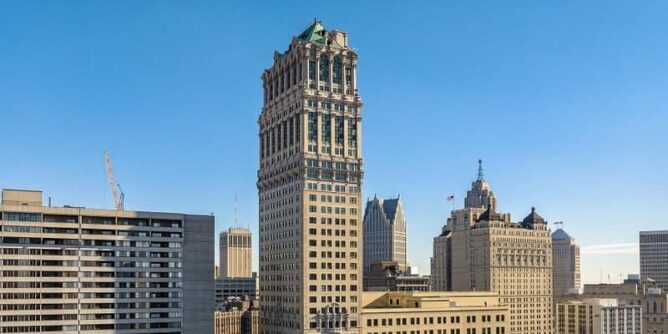 Notable:
Detroit's historic Book Tower is about to re-open as a retail, hotel, office and residential space. Dan Gilbert's Bedrock companies purchased the long-unoccupied Italian Renaissance-style building at 1265 Washington Blvd in 2015. The original limestone and masonry façade has been renovated and more than 2,400 historically accurate windows were replaced. Book Tower will also be home to a 117 ROOST Apartment Hotel, 52,000 square feet of retail, offices, three dining options and over 220 residential space. There will also be co-working, meeting and event space.
It's World Down Syndrome Day – The 21st day of March was selected in 2007 to signify the uniqueness of the triplication of the 21st chromosome which causes Down syndrome. Every year on March 21, World Down Syndrome Day is observed to create awareness about Down syndrome.
Musicians Gladys Knight and Bruce Springteen, fashion designer Vera Wang, Seinfeld and Veep legend Julia Louis-Dreyfus, and screenwriter/actor Mindy Kalingare will receive National Medals of Arts from US President Joe Biden this week.
Just like Cable.. A $3 price increase for ad-free service on Disney+ wasn't a problem for 94% of the platform's subscribers, CBR reports. Growth for the platform's ad-supported plan beat that of Netflix in the companies' first three months of offering the tiers.
Need help keeping cool this summer? More than $500 million has been allocated for the home energy assistance program, to assist Americans with heating and cooling expenses this year.
Spring means Oberon is back. Want to know where to find this Michigan Bell's beer classic? We have an app for that.
Today in History: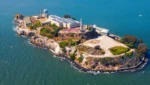 1939 – Kate Smith recorded her signature song, "God Bless America," a 1918 Irving Berlin composition that he had revised in the lead-up to World War II and that she had introduced on her radio show in November 1938.
1961 – The Beatles, with Pete Best on drums, played their first evening show at Liverpool's Cavern Club, opening for an act called the Bluegenes, who later renamed themselves the Swinging Blue Jeans.
1963 – After 30 years as a federal penitentiary, the prison nicknamed "The Rock" on Alcatraz Island in San Francisco Bay was closed by decision of U.S. Attorney General Robert F. Kennedy.
1963 – A year after opening together in the Broadway show, "I Can Get It for You Wholesale," Elliott Gould and Barbara Streisand were married. They had a son before divorcing in 1971.
1963 – The Wrecking Crew lays down the instrumental tracks for Jan & Dean's "Surf City."
1964 – Folksinger Judy Collins made her debut at New York's Carnegie Hall. It would be three more years before her breakthrough single, "Both Sides Now" was released.
1964 – Water cooler conversation surrounds the 145th episode of The Twilight Zone, "The Masks," which aired on CBS the previous evening. To get their inheritance, a dying man's greedy heirs must wear some special masks for one evening.
1969 – At the Amsterdam Hilton, John Lennon and Yoko Ono staged their first bed-in for peace.
1977 – The Eagles' single "New Kid in Town" was certified Gold.
1980 – The "Who shot JR?" episode of Dallas is shot in LA. Viewers had to wait all summer, and most of the autumn because of a Hollywood actors' strike (and star Larry Hagman's own holdout), to learn whether J.R. would survive, and which of his many enemies was responsible for the shooting.
1981 – Juice Newton and Deniece Williams were the guest performers on ABC-TV's "American Bandstand."
1989 – Madonna released her fourth studio album, "Like A Prayer."
2008 – Five years of legal wrangling ended after Beach Boys Mike Love and Brian Wilson sued former member Al Jardine in an attempt to stop him from using the group's name while touring with his own band. Jardine's lawyer, while not disclosing the terms of the agreement, said his client "feels very happy and feels that this is a friendly settlement that allows them to focus on the talent and future of this American iconic band."
2013 – The Funk Brothers received a star on the Hollywood Walk of Fame.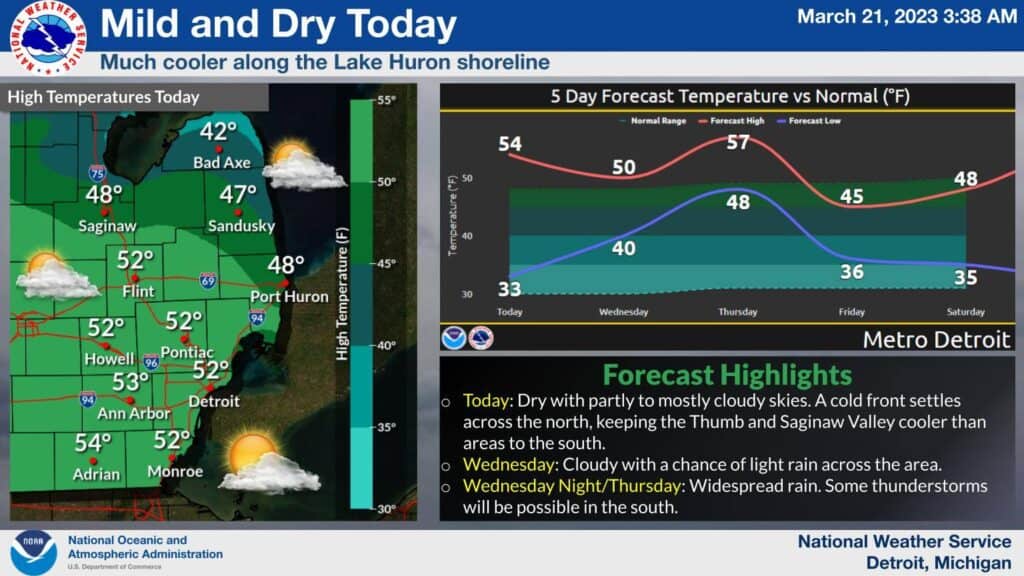 Singles Released and First Charting Today: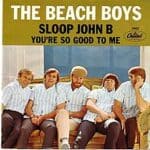 1964 – Lesley Gore – "It's My Party"
1966 – The Beach Boys – "Sloop John B"
1966 – Yardbirds – "Shapes of Things"
1969 – Simon & Garfunkel – "The Boxer"
1969 – Frank Sinatra – "My Way"
1972 – Cat Stevens – "Morning Has Broken"
1978 – Meat Loaf – "2 Out of 3 Ain't Bad"
Today's Birthdays (With a tip of the hat to DrRock.com)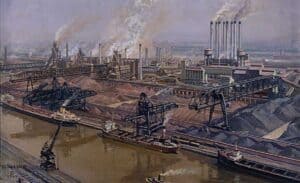 1869- Albert Kahn – American industrial architect, best known for designing much of Detroit as well as several major industrial plant complexes. Most notably, Kahn designed the Ford River Rouge automobile complex, which at the time of its completion in 1928 was the largest integrated factory in the world.
1930 – Otis Spann – Chicago blues keyboardist and guitarist, member of Muddy Waters' band from 1952 to 1968 while concurrently working as a session musician for Chess Records and on solo albums, worked with B. B. King, Eric Clapton, James Cotton and others, died from liver cancer on 4/24/1970, age 40
1940 – Solomon Burke – The "King of Rock & Soul," early and influential Grammy-winning R&B/classic soul singer, "Got To Get You Off My Mind" (#22, R&B #1, 1965) and 14 other R&B Top 20 hits but never achieved the recognition afforded peers James Brown, Wilson Pickett and Otis Redding, died from a suspected pulmonary embolism onboard a commercial airliner while flying from Washington, DC to a sold-out show in The Netherlands on 10/10/2010, age 70. The outdoor home of the Ann Arbor Blues and Jazz Festival is named in Spann's honor.
1941 – John Boylan – Songwriter and producer for Rick Nelson, The Association, The Dillards and others, managed Linda Ronstadt and handpicked her backing band in 1971, the session musicians who later became the Eagles.
1943 – Vivian Stanshall / (Victor Anthony Stanshall) – Eccentric 60s UK underground rock figure and founder of the comedy/satirical art rock outfit Bonzo Dog Do-Dah Band, "I'm The Urban Spaceman" (UK #5, 1968), died in a fire at his home on 3/5/1995, age 52
1945 – Sister Rose (aka Rosie Stone) Stewart / (Rosemary Stewart) – Platinum-wigged lead vocalist and keyboardist with her two brothers Sly and Freddie in funk-rock Sly & The Family Stone, "Family Affair" (#1, 1971), solo and sessions for Michael Jackson, Ringo Starr and others
1946 – Ray Dorset – Founder, guitarist, vocals and chief songwriter for novelty pop-rock one hit wonder Mungo Jerry, "In The Summertime" (#3, 1970), solo
1946 – Timothy Dalton – British actor. He gained international prominence as the fourth actor to portray fictional secret agent James Bond in the Eon Productions film series, starring in The Living Daylights and Licence to Kill.
1949 – Eddie Money / (Edward Joseph Mahoney) – NYPD police trainee turned 70-80s "working class" rocker and songwriter with two Top 20 albums and eleven Top 40 hits, including "Baby Hold On" (#11, 1978), "Take Me Home Tonight" (#4, 1986) and "Walk On Water" (#9, 1988), toured and recorded through the 00s and appeared on several TV sitcoms and variety shows, his 12th studio album, Brand New Day, was scheduled for release at the time of his death from esophageal cancer on 9/13/2019, age 70.
1950 – Roger Hodgson – Founding member, frontman, keyboards, vocals and chief hit songwriter for Brit prog-art-pop-rock Supertramp, "The Logical Song" (#6, 1979), solo
1951 – Conrad Lozano – Bassist for Tex-Mex roots/blues/country-rock Los Lobos, "La Bamba" (#1, 1987)
1951 – Russell Thompkins, Jr. – Vocals for R&B/Philly soul The Stylistics, "You Make Me Feel Brand New" (#2, 1974) plus 15 R&B Top 40 singlesEddie Money 1949 – Singer
1958 – Gary Oldman – English actor and filmmaker. Known for his versatility and intense acting style, he has received various accolades, including an Academy Award, a Golden Globe Award, and three British Academy Film Awards.
1962 – Rosie O'Donnell – American comedian, television producer, actress, author, and television personality. She began her comedy career as a teenager and received her breakthrough on the television series Star Search in 1984.
1962 – Matthew Broderick – American actor. His roles include the Golden Globe-nominated portrayal of the title character in Ferris Bueller's Day Off, the voice of adult Simba in Disney's The Lion King, and Leo Bloom in both the Broadway musical The Producers and its 2005 film adaptation.