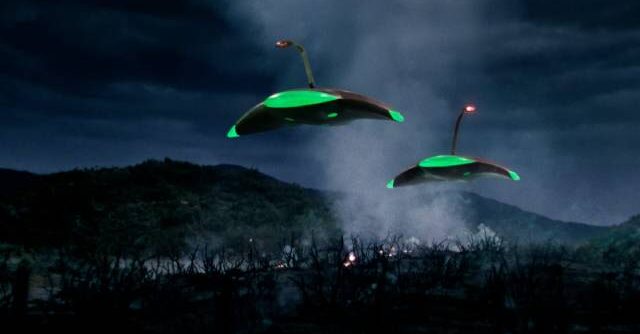 Notable: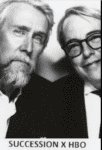 Today's deep dive takes us back to 1966. Newspaper headlines warned of continuing inflation as conservatives called for budget cuts. Sound familiar? Page-one of the Detroit Free Press this week in that year detailed multiple sightings of Unidentified Flying Objects. We've got the story, after a review of today in history and our usual birthday celebrations.
37 years after Ferris Bueller's Day Off,  Matthew Broderick and Alan Ruck reconnected for a series of photo booth pics (left) at the season three premiere of HBO's Succession.
Nothing stays the same. We knew when the popular royalty free photo site Unsplash.com was bought by Getty Images that what was once free would begin to elicit fees. Unsplash Plus now gives contributors a chance to earn revenue by offering some of their work for a price.
Once upon a time, LastPass was the gold standard for those of us who have trouble remembering passwords. Not anymore.
Today in history: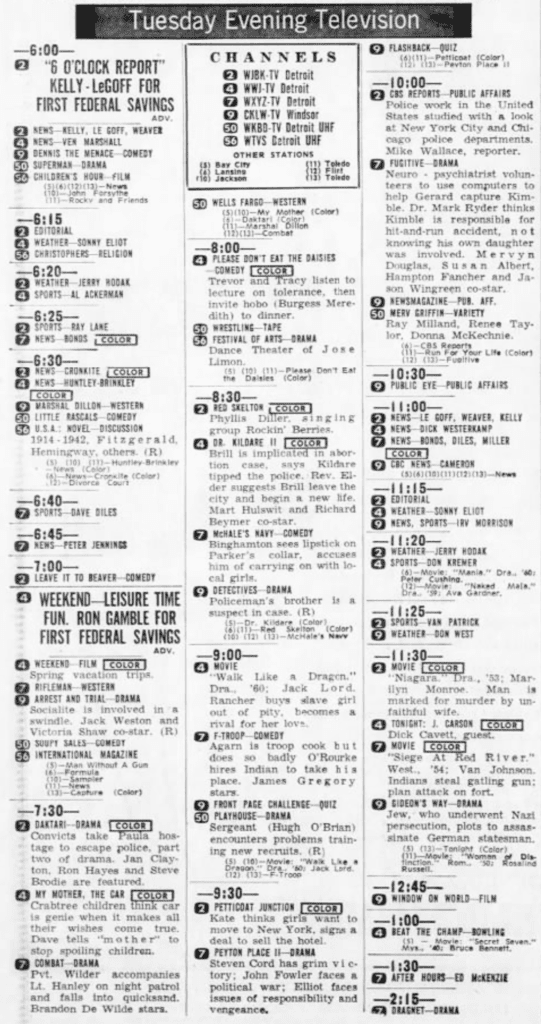 1865 – Painting Stones Banned: Outdoor advertising legislation, which banned "painting on stones, rocks and trees," was enacted in New York. Mail Pouch Tobacco and New Era Potato chips would find creative ways to keep the horses out of the barn.
1920 – Silent movie actors Mary Pickford and Douglas Fairbanks were wed. They divorced in 1936. Extra credit if your grandkids can tell you who those two lovebirds were.
1938 – Psychiatrists in Italy demonstrated electric-shock therapy for treatment of mental illness. Makes you wonder if jumper cables were invented before or after?
1956 – The Five Satins released the single "In The Still Of The Night" on the Standard Records label. It did not become a national hit until later that year after the master was sold to and released by Ember Records.
1957 – Elvis Presley performed at Chicago's International Amphitheatre wearing his famous gold lamé suit for the first time. Ticket prices were $2.00, $2.75, and $3.50 (tax included).
1958 – Alan Freed's "Big Beat Show" concert tour began with the first of five shows at the Brooklyn Paramount Theater and featured performances by Buddy Holly and the Crickets, Jerry Lee Lewis, Chuck Berry, Danny & the Juniors, Frankie Lymon and The Teenagers, the Diamonds, Billy & Lillie, the Chantels, Dicky Doo and the Don'ts, Jo Ann Campbell, Larry Williams, Ed Townsend, the Pastels, and Screamin' Jay Hawkins.
1958 – In Hollywood, Eddie Cochran recorded "Summertime Blues." The song is ranked #73 on Rolling Stone magazine's list of the 500 Greatest Songs of All Time.
1960 – At Owen Bradley's Quonset Hut studio in Nashville, Brenda Lee recorded what became her first #1 single, "I'm Sorry."
1964 – Radio Caroline, the UK's first all-day English-language "pirate" radio station, began broadcasting from the Fredericia, a former Danish ferry, in the North Sea.
1964 – Madame Tussaud's Wax Museum in London unveiled statues of the Beatles, the museum's first rock stars. The figures became more famous in 1967 when the Beatles used them in the cover photograph for their "Sgt. Pepper's Lonely Hearts Club Band" album.
1966 – Gary Lewis & the Playboys recorded "Green Grass."
1967 – At EMI's Abbey Road Studios in London, the Beatles overdubbed backing vocals and a Paul McCartney guitar solo for "Good Morning Good Morning."
1967 – At A&R Studios in New York City, Van Morrison recorded "Brown Eyed Girl."
1968 – Marvin Gaye & Tammi Terrell released the single "Ain't Nothing Like The Real Thing."
1970 – Crosby, Stills, Nash & Young released the single "Woodstock."
1972 – At RCA Studio C in Hollywood, Elvis Presley recorded "Burning Love."
1973 – Led Zeppelin released their "Houses Of The Holy" album.
1974 – Blue Swede's single "Hooked On A Feeling" was certified Gold as DJs and program directors everywhere cringed.
1974 – John Denver's single "Sunshine on My Shoulders" was certified Gold. Originally released in May of 1973, it had a resurgence that fall when the TV movie, Sunshine, featuring former child actor and Lost in Space star, Bill Mumy, found an audience on CBS.
1985 – More than 6,000 North American radio stations played "We Are The World" simultaneously at 10:15 a.m., ET. Within months the celebrated song was rarely heard on any radio station.
1985 – Neil Simon's play "Biloxi Blues," starring Matthew Broderick, Randall Edwards, Barry Miller, Penelope Ann Miller and Alan Ruck, opened at New York's Neil Simon Theatre for 524 performances. The following year, Ruck and Broderick costarred in the the iconic film Ferris Buller's Day Off.
Today's Birthdays (with a tip of the hat to DrRock.com):
1890 – Paul Whiteman – Early Big Band jazz-pop ensemble leader whose star-studded outfits influenced future performers, his versatile dance bands were immensely popular in the 20s and 30s and performed various genres in each show, the slower version of his hit "Ol' Man River" (#1, 1928) won a posthumousGrammy Award in 2006, died from a heart attack on 12/29/1967, age 77.
1945 – Chuck Portz / (Charles Portz) – Bassist for pop-rock The Turtles, "It Ain't Me Babe" (#8, 1965), left in 1966 before the band reeled off 7 other Top 10 hits
1944 – Ken Howard, American actor (Ken – The White Shadow), born in El Centro California (d. 2016)
1947 – John Landecker, who began his career on the radio in Michigan and became one of the most recognizable air personalities on Chicago radio from the 70s' onward is born in Ann Arbor. And "Records" truly is his middle name.
1948 – Milan B. Williams – Founding member, keyboards and backing vocals for Grammy-winning Motown R&B/soul-funk The Commodores ("Three Times A Lady," #1, 1978 and "Nightshift," #3, 1985), left the band in 1989 after allegedly refusing to appear on stage in South Africa, died from cancer on 7/9/2006, age 58
1948 – Dianne Wiest – American Academy, Emmy, SAG, and Golden Globe Award-winning stage and screen actress (Bullets Over Broadway; Parenthood; Hannah & Her Sisters), born in Kansas City, Missouri
1955 – Reba McEntire – Hugely successful traditional and contemporary country singer, songwriter and bandleader, scored 22 Country #1 hits including "Somebody" (#35, 2004), TV actress.
1986 – Stefani Joanne Angelina Germanotta, known professionally as Lady Gaga, American singer, songwriter, and actress. She is known for her image reinventions and musical versatility. Gaga began performing as a teenager, singing at open mic nights and acting in school plays.
March 27, 1966 – UFO Reported Near Detroit as Michigan authorities get a flurry of sightings
The Detroit Free Press covered more reports of unidentified flying objects made to police throughout the Lower Peninsula on this date in 1966. State Police in East Lansing said they received reports sightings from Oakland County, Bad Axe, Laingsburg, Brighton, Paw Paw and the Okemos area. The most detailed sighting. Sgt. Wilson Agar said, came from Brighton. The report said two objects with red, green and white lights hovered for minute, then came together, and them separated. In a Detroit-area sighting Mrs. Joann Roger, 25, of 24361 Lauren, Warren, said something spent three minutes circling her home. She said the object wag "big and beautiful, and had lights that changed from green to blue to white, to red. The reports over the weekend followed an Air Force expert's report Friday that UFO sightings last week in Dexter and Hillsdale were caused by marsh gas. In the next day's edition, a University of Michigan Psychologist said that 30% of the population, "Is very suggestive to ideas," scoffing at the many UFO reports received over the weekend.