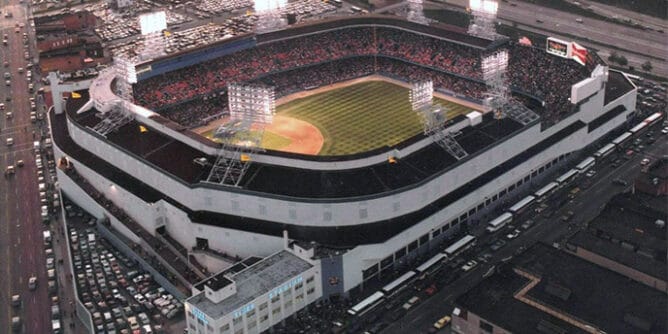 Notable: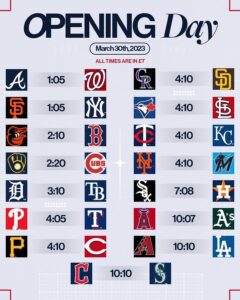 It's opening day for Major League baseball. The Tigers open on the road in Tampa at 3:10pm. Their first home appearance at Comerica Park happens April 6 vs the Boston Red Sox. Today's featured image is how we remember baseball in Detroit, at the corner of Michigan and Trumbull.
Speeding up the games: MLB is implementing four major rule changes in an effort to decrease the length of games and increase the action:
1. Pitch clock: There'll be a 30-second timer between batters and 15 or 20 seconds between pitches depending on whether the bases are empty.
2. Shift restrictions: In an attempt to increase the batting average on balls in play, defenses must have a minimum of four players on the infield dirt, with at least two on either side of second base.
3. Limited pickoffs: Pitchers may only disengage from the rubber twice per at-bat with a man on base. If they try a third time and the pickoff is unsuccessful, the runner advances a base.
4. Bigger bases: 15-inch bases have been replaced with 18-inch bases, reducing the distance between first and second (and second and third) by 4.5 inches to promote more steals.
Bandages that heal: A new group of "smart bandages" medicate wounds and monitor healing progression, according to a study published last week.
Springsteen in Motown: By the numbers – Two hours and forty-one minutes, 26 songs, 18 band members. 17,000 satisfied customers, including UM football coach Jim Harbaugh and former NBC news anchor Brian Williams.
The tattoo that can measure blood pressure: Researchers at the University of Texas at Austin and Texas A&M University have developed an ultra-thin, temporary tattoo that can be used to accurately monitor blood pressure for 300 minutes.
Today in History: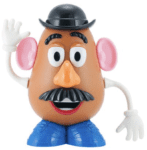 1789 – George Washington, standing on the balcony of Federal Hall on Wall Street in New York City, took the oath of office as the first President of the United States of America.
1945 – Arthur Godfrey began a 27-year run of his CBS Radio morning show "Arthur Godfrey Time."
1952 – Mr. Potato Head was introduced to the public and became the first toy ever advertised on TV.
1957 – At Radio Recorders in West Hollywood, Elvis Presley recorded "Jailhouse Rock."
1960 – At the Cosimo Recording Studio in New Orleans, Fats Domino recorded "Walking To New Orleans."
1964 – The Beatles received $140,000 for the rights to having their pictures included in packages of bubble gum in the U.S.
1964 – The Federal Communications Commission ruled that, henceforth, all U.S. television receivers must be equipped to receive both VHF and UHF channels.
1965 – Herman's Hermits began their first U.S. tour, with the Zombies as their opening act.
1969 – The 5th Dimension's "Aquarius/Let The Sunshine In" was certified Gold.
1971 – James Taylor's album "Mud Slide Slim & the Blue Horizon" was certified Gold.
1973 – Paul McCartney & Wings released the album "Red Rose Speedway" in the U.S.
1977 – The Steve Miller Band released "Jet Airliner."
1987…The Beatles' "Help!" "Rubber Soul" and "Revolver" albums were released on compact disc for the first time.
1997 – An estimated 42 million viewers were tuned in as ABC-TV aired the "coming out" episode of the sitcom "Ellen," in which the title character, played by Ellen DeGeneres, admitted she was a lesbian.
2009 – Chrysler filed for Chapter 11 bankruptcy reorganization. The car maker emerged from bankruptcy six weeks later with the United Autoworkers Pension Fund, Fiat, and the governments of the United States and Canada as the new company owners.
Today's Birthdays (with a tip of the hat to DrRock.com)
1853 – Vincent van Gogh, Dutch artist, painter and pioneer of Expressionism (The Potato Eaters, Irises, Sunflowers), born in Groot-Zundert, Netherlands. Died 1890
1913 – Frankie Laine / (Francesco LoVecchio) – "Mr. Rhythm," American jazz-pop singer, his "I Believe", (UK #1, 1953) spent 18 weeks at the top of the UK chart, plus "Moonlight Gambler" (#3, 1957) and six other US Adult Contemporary Top 10 hits, died of heart failure on 2/6/2007, age 93
1914 – Sonny Boy Williamson / (John Lee Curtis Williamson) – The "Father of the Modern Blues Harp," virtuoso blues harmonica player "Shake The Boogie" (Race Records chart #4, 1947), murdered while walking home from a nightclub performance in Chicago on 6/1/1948, age 34
1917 – Herbert Anderson, American character actor (Dennis The Menace, Battleground), born in Oakland, California (d. 1994)
1927 – Peter Marshall, American TV game show host (Hollywood Squares), born in Huntington, West Virginia
1930 – John Astin, American actor (I'm Dickens, He's Fenster; The Addams Family), born in Baltimore, Maryland
1930 – Rolf Harris – Aussie-born singer, artist, TV presenter and musician, "Tie Me Kangaroo Down, Sport" (#3, 1963)
1937 – Warren Beatty, American actor (Bonnie & Clyde, Shampoo, Dick Tracy), born in Richmond, Virginia
1941 – Graeme Edge / (Graeme Charles Edge) – English band manager turned drummer, songwriter, poet and sole constant member of prog rock pioneers The Moody Blues, contributed spoken-word poetry to several of the band's songs, including the poem at the close of their biggest hit, "Nights In White Satin" (#2, UK #9, 1972), drummed on every recording and tour from 1964 through 2018, in between leading his own eponymous band for two albums and participating in several side projects, died from metastatic cancer on 11/22/2021.
1944 – Ronnie Rice – Lead vocals and keyboards in Chicago-based, British Invasion-styled soft rock The New Colony Six, "Things I'd Like To Say" (#16, 1969), continues to perform in the Chicago area into the 10s
1945 – Eric Clapton / (Eric Patrick Clapton) – Top-level blues rock guitarist, singer and songwriter with the Yardbirds, "For Your Love" (#6, 1965), John Mayall's Bluesbreakers, Cream, "Sunshine Of Your Love" (#5, 1968), Blind Faith, Derek & The Dominos, then long and acclaimed solo career, "I Shot The Sheriff" (#1, 1974) and "Tears In Heaven" (#2, 1992), various collaborations
1950 – Dave Ball – Guitarist for prog/psych rock Procol Harum, joining in 1971 to replace Robin Trower, played lead on the acclaimed Procol Harum Live With The Edmonton Symphony Orchestra album, then formed hard rock Bedlam and played with Long John Baldry
1950 – Robbie Coltrane, Scottish comedian and BAFTA Award-winning actor (Cracker; Harry Potter films; Nuns on the Run), born in Rutherglen, South Lanarkshire. Died 2022
1951 – Matthew Kelly – Valet and tour assistant for soul/funk The Bar-Kays, "Soul Finger" (#17, R&B #3, 1967), which also served as Stax Records' in-house session group and Otis Redding's backing band, died in the Wisconsin plane crash that killed Redding and four Bar-Kays bandmembers on 12/10/1967, age 16
1955 – Randy VanWarmer – One hit wonder singer and songwriter for others, "Just When I Needed You Most" (#4, 1979), died of leukemia on 1/12/2004. age 48
1957 – Paul Reiser, American actor (My 2 Dads, Diner, Aliens, Mad About You), born in NYC, New York
1962 – MC Hammer / (Stanley Kirk Burrell) – First mass audience rap star, "U Can't Touch This" (#8, 1990), hip hop cultural icon, dancer, actor
1964 – Tracy Chapman – Grammy-winning singer/songwriter and guitarist, "Fast Car" (#6, 1988) and "Give Me One Reason" (#3, 1996)
1968 – Celine Dion, Canadian singer ("My Heart Will Go On"; "The Power Of Love"; "Tell Him"), born in Charlemagne, Quebec