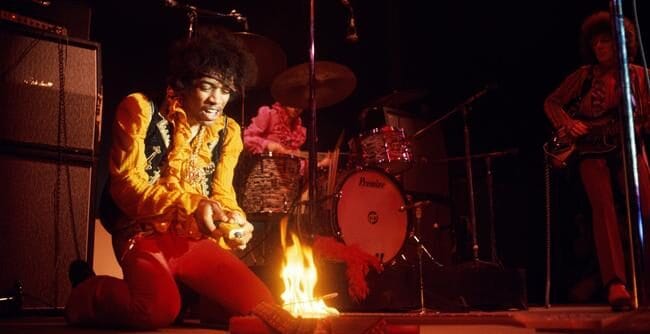 Notable: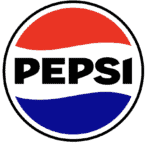 The Tigers opened their 2023 season with a 4-0 loss to the Tampa Bay Rays yesterday. Game two of the three game Florida stand takes place at 1:05pm on Saturday. Opening day at Comerica Park is set for April 6 versus the Boston Red Sox.
Automate 2023, North America's largest robotics and automation event, is scheduled for  May 22-25 at Huntington Place. More than 700 exhibitors will be on hand to show how robots are changing the way we live and work. Once upon a time, the notion of robots replacing workers left a bitter taste in many mouths. But with more job openings and fewer applicants, tech coming to the rescue has modified the narrative.
We have all heard the term "watch your language," and a new startup is doing just that the detect the first whispers of Alzheimer's disease. Accexible posits that it may be possible to sense dementia in our speech patterns well before other symptoms manifest.
Can artificial intelligence cook for you? ABC reporter Kelly McCarthy recently used the AI bot ChatGPT to make dinner, inputting some ingredients she had on hand and claims the Mango Shrimp bowl that resulted was "better Tia. Expected."
The American statement that "all men and women are created equal," may contribute to a longer, healthier life. A recent international study found that improvements in gender equality in education were associated with longer life expectancy in both women and men.
Pepsi is celebrating its 125th birthday with a new logo. Unlike the I'll fated New Coke, this design balances retro with the now. Here's a look at Pepsi Cola branding through the ages.
This Weekend:
The DNR's Outdoor Adventure Center on Atwater Street is welcoming families with sensory processing differences to explore the adventure center with building sounds and ambient noises at a lower volume. Check it out, Saturday from 10am-12pm. Admission is free.
Detroit City FC men's soccer play Rio Grande Valley FC on Saturday at 4pm. The team returns to Keyworth Stadium in Hamtramck after losing its home opener last weekend. Tickets start at $15.
Today in History: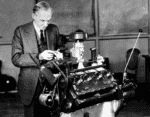 1889 Eiffel Tower officially opens in Paris. Designed by Gustave Eiffel and built for the Exposition Universelle, at 300m high it retains the record for the tallest man made structure for 41 years.
1918 1st daylight savings time in US goes into effect
1922 KFI-AM in Los Angeles CA begins radio transmissions
1925 WOWO-AM, Ft Wayne Indiana begins radio transmission (500 watts)
1930 The Motion Pictures Production Code is instituted, imposing strict guidelines on the treatment of sex, crime, religion and violence in film for the next 38 years
1931 Brilliant Notre Dame football coach Knute Rockne (43) is killed with 7 others when light plane crashes on trip from Kansas City to Los Angeles; record 105-12-5 @ .881 remains best ever
1932 Ford publicly unveils its V-8 engine
1939 "The Hound of Baskervilles" first of 14 films starring Basil Rathbone as Sherlock Holmes and Nigel Bruce as Dr. Watson is released
1943 Rodgers & Hammerstein's musical "Oklahoma!" opens at the St. James Theatre, NYC; runs for 2,212 performances
1958 USSR suspends nuclear weapons tests, & urges US & Britain to do same
1958 – Chuck Berry releases "Johnny B. Goode"
1967 1st time Jimi Hendrix burns his guitar (and his fingers) at Finsbury Park Astoria theater in London: the guitar sold at auction for nearly $500K, the building is currently a church
1968 US President Lyndon B. Johnson announces in an address to the nation that he will not seek re-election
1975 37th NCAA Men's Basketball Championship: UCLA beats Kentucky, 92-85; 10th title under coach John Wooden who had announced his retirement 2 days earlier
1980 – J. Geils Band releases "Love Stinks"
1983 "Monty Python's The Meaning of Life," is released in the US
1985 WrestleMania I, Madison Square Garden, NYC: Hulk Hogan & Mr T beat Roddy Piper & Paul Orndorf
1996 Radio Canada International's final shortwave broadcast
2021 Paul Simon sells his entire songwriting catalog of over 400 songs to Sony Music Publishing for an undisclosed sum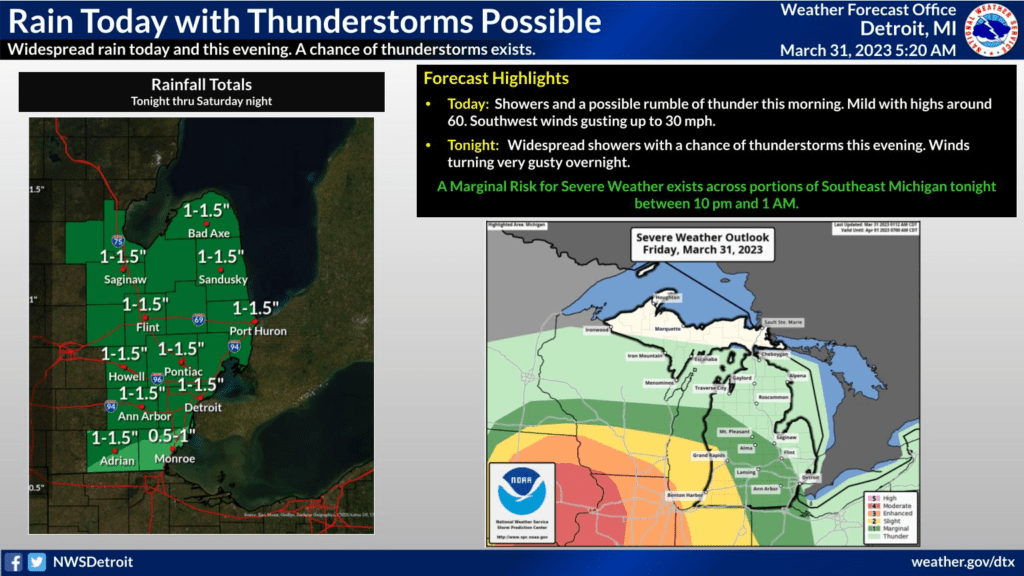 Today's Birthdays (with a tip of the hat to DrRock.com):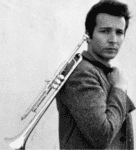 1685 – Johann Sebastian Bach is born in Eisenbach, Germany. Died 1750
1878 – Jack Johnson, the first African-American world heavywheight boxing champion is born in Galvaston, Texas. He reigned for six years. Died 1946
1918 – Ted Post, American television and film director (Gunsmoke; Beneath the Planet of the Apes; Magnum Force), born in Brooklyn, NYC (d. 2013)
1922 – Richard Kiley, American singer and actor (Kismet; Man of La Mancha; Endless Love), born in Chicago, Illinois (d. 1999)
1927 – Cesar Chavez, the American farm labor leader who founded The United Farm Wrokers is born in Yuma Arizona. Died 1993
1927 – William Daniels, American actor (Dr Mark Craig-St Elsewhere, 1776), born in Brooklyn, New York
1928 – Gordie Howe, the Detroit Red Wings legend is bornin Floral, Saskatchewan. Died 2016
1934 – Richard Chamberlain, American stage and screen actor (Dr. Kildare (TV series); The Thorn Birds), born in Beverly Hills, California
1934 – Shirley Jones, American Academy Award-winning actress (Elmer Gantry; Oklahoma!), and singer (Partridge Family), born in Charleroi, Pennsylvania
1935 – Herb Alpert, American jazz trumpeter and bandleader (Tijuana Brass – "This Guy's In Love With You"), and record executive (A & M), born in Boyle Heights, Los Angeles, California
1944 – Rod Allen [Bainbridge] British pop-rock singer and bassist (Fortunes – "You've Got Your Troubles"; "Here It Comes Again"), born in Leicester, England (d. 2008)
1946 – Gabe Kaplan, American comedian and actor (Welcome Back Kotter), born in Brooklyn, New York
1948 – Al Gore, American politician and environmentalist (Vice President: 1993-2001), born in Washington, D.C.
1948 – Rhea Perlman, American Emmy Award-winning actress (Taxi – "Zena"; Cheers – "Carla"), born in Brooklyn, New York
1950 – Ed Marinaro, American actor (Hill Street Blues – "Ofc Joe Coffey"; Laverne & Shirley, 1980-81 – "Sonny"), and NFL running back, 1972-77 (Minnesota Vikings and 2 other teams), born in NYC, New York
1971 – Ewan McGregor, Scottish actor (Trainspotting, Star Wars Episodes I, II, III), born in Perth, Scotland