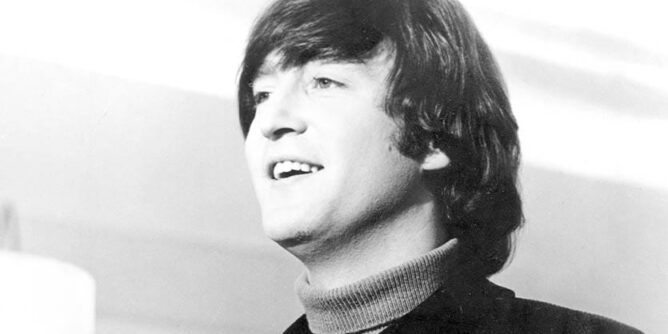 Happy 83rd birthday, John Winston Lennon – His partnership with Paul McCartney produced some of the most memorable music of the Keener era. Born in Liverpool today in 1940, Lennon led the Beatles through their early hits and later helped introduce innovative elements into their music that changed the course of rock and roll. Beyond music, Lennon ventured into films, books, and art. His songs like "All You Need Is Love" became anthems for the anti-war and counterculture movements of the 1960s. He formed the Plastic Ono Band, collaborated with Yoko Ono, and championed peace through songs like "Give Peace a Chance." In 1971, Lennon moved to New York City, where he continued his activism, facing deportation attempts due to his anti-Vietnam War stance. Despite a hiatus, he returned in 1980 with the album "Double Fantasy." Tragically, he was fatally shot by a fan, Mark David Chapman, shortly after its release. Lennon's legacy includes 25 Billboard Hot 100 chart-toppers, the Grammy-winning "Double Fantasy," and numerous accolades. He's regarded as one of the greatest singers and artists of all time, with inductions into the Songwriters Hall of Fame and the Rock and Roll Hall of Fame. John Lennon's impact on music and peace endures.
Today in History:
1936 – The Hoover Dam begins transmitting electricity to Los Angeles.
1941 – US President Franklin D. Roosevelt approves an atomic program that would become the Manhattan Project.
1958 – Eddie Cochran recorded "C'mon Everybody" for Liberty Records, released as the B-side to "Don't Ever Let Me Go," becoming Cochran's final US Top 40 hit, reaching #35.
1959 – Bobby Darin, at 21, became the youngest headliner in the Sands Hotel's Copa Room in Las Vegas, touring with his mega-hit "Mack The Knife," which was currently #1 in the US.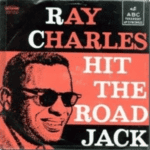 1961 – Ray Charles' "Hit The Road Jack" became his second song to top the Billboard Pop chart and reached #6 in the UK, later ranking at #377 on Rolling Stone's list of The 500 Greatest Songs of All Time.
1962 – The BBC banned Bobby 'Boris' Pickett's "Monster Mash," citing a catch-all regulation against broadcasting anything "offensive."
1962 – Bobby Vee recorded "The Night Has A Thousand Eyes," a song that spent 14 weeks on the Billboard Hot 100, peaking at #2 and reaching #3 on the UK's Record Retailer chart.
1964 – The Rolling Stones canceled a planned South African tour due to an anti-apartheid embargo by the British Musicians' Union.
1964 – The Beach Boys recorded "Dance Dance Dance," featuring Glen Campbell on lead guitar, becoming their twelfth US Top 40 hit, reaching #8.
1965 – "Yesterday" topped both the Billboard Hot 100 and the Cashbox Magazine Best Sellers chart. The song was recorded by Paul McCartney alone and later admitted he couldn't make it work with the other Beatles.
1969 – The UK music TV show "Top Of The Pops" refused to air the nation's number one song, "Je T'Aime Moi Non Plus," a provocative French-language love song by Serge Gainsbourg and Jane Birkin.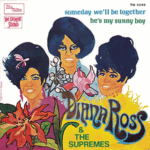 1969 – The Supremes release single "Someday We'll Be Together", Diana Ross' last recording with the group
1969 – A&M Records released The Carpenters' debut album, "Offering," which later became known as "Ticket To Ride."
1972 – Polydor Records released Cream's double album, "Heavy Cream," which reached #135 on the Billboard 200.
1973 – Elvis and Priscilla Presley divorced after six and a half years of marriage, with Priscilla receiving property, financial support, and stock in two publishing companies.
1975 – John Lennon and Yoko Ono celebrated Lennon's 35th birthday with the birth of their son, Sean Taro Ono Lennon.
1976 – "A Fifth of Beethoven" by Walter Murphy And The Big Apple Band topped the Billboard singles chart, earning a Gold record.
1980 – John Lennon released "Starting Over," his first single in five years, which later topped the Billboard Hot 100 and the UK chart.
2007 – George Harrison's solo music became available on iTunes, marking the digital debut of his catalog.
Today's Birthdays:
1937 – Pat Burke – saxaphone for The Foundations ("Build Me Up Buttercup") (d. 2003)
1940 – John Lennon – singer / guitarist for The Beatles ("All You Need Is Love") (d. 1980)
1941 – Brian Lamb (age 81), American founder of c-span, born in Lafayette, Indiana.
1944 – John Entwistle – bassist for The Who ("I Can See For Miles") (d. 2002)
1946 – Don Baskin (age 77)- vocalist for The Syndicate of Sound ("Little Girl")
1948 – Jackson Browne (age 75) ("Runnin' On Empty")
1951 – Robert Wuhl (age 72), American actor (Bull Durham, Good Morning Vietnam), born in Union, New Jersey
1952 – Sharon Osbourne (age 71),English-American music manager, TV personality (X-Factor: America's Got Talent, 2007-12; The Talk, 2010-21), and wife of Ozzy Osbourne, born in London
1953 – Tony Shalhoub (Age 70), Actor (Wings, Monk, The Marvelous Mrs. Maisel), born in Green Bay, Wisconsin,
1975 – Sean Ono Lennon (age 48), British-American rock musician and producer (Cibo Matto; The Claypool-Lennon Delirium), born in New York City.