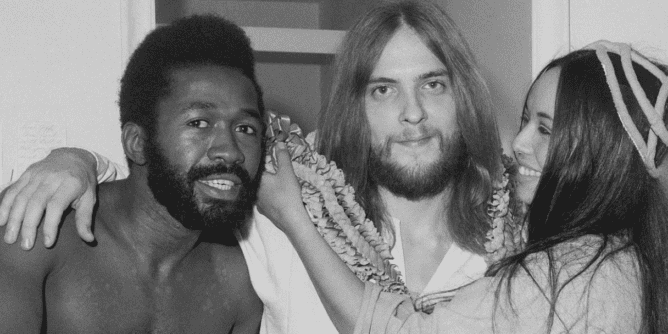 Today in 1971, Andrew Lloyd Webber and Tim Rice's rock opera "Jesus Christ Superstar", starring Jeff Fenholt and Ben Vereen opens at Mark Hellinger Theatre, NYC. It runs for 711 performances, spawns a movie and two hit singles, "I Don't Know How to Love Him" and "Superstar".
Today in History:
1915 – Ford Motor Company under Henry Ford manufactures its 1 millionth automobile at the River Rouge plant in Detroit
1957 – Johnny Mathis topped the Cashbox Best Sellers chart with "Chances Are", a song that currently sat at #7 on Billboard's Most Played By Disc Jockeys chart. The record would go on to sell over two million copies and was inducted into the Grammy Hall of Fame in 1998.
1963 – "Sugar Shack" by Jimmy Gilmer and the Fireballs hit the top of the Billboard singles chart. It would go on to be the best selling record of the year with sales of over one million copies. In the UK, the song climbed to #45 on the Record Retailer chart. Gilmer's distinctive organ sound was played on a Hammond Solovox, Model J.
1963 – The Ronettes' "Be My Baby" peaked at #2 during its ten week chart run in America. Producer Phil Spector wasn't satisfied with his results until the 42nd take and engineer Larry Lavine would later recall, "The things Phil was doing were crazy and exhausting, but that's not the sign of a nut. That's genius."
1965 – At Abbey Road Studios in London, The Beatles record "Run For Your Life" and "Norwegian Wood" for their upcoming "Rubber Soul" album.
1966 – The Jimi Hendrix Experience play their first major concert at the Olympia Theatre in Paris in front of an audience of 14,500. The British press call Hendrix "The wild man of Pop."
1968 – The LP "Cheap Thrills" by Big Brother And The Holding Company hit #1 on the Billboard album chart for the first of eight non-consecutive weeks. It would prove to be the most successful LP of the year, selling over a million copies. On March 22, 2013, the album was deemed "culturally, historically, or aesthetically significant" by the US Library of Congress and was preserved into the National Recording Registry.
1971 – Andrew Lloyd Webber and Tim Rice's rock opera "Jesus Christ Superstar", starring Jeff Fenholt and Ben Vereen opens at Mark Hellinger Theatre, NYC; runs for 711 performances
1972 – Diana Ross makes her feature film debut when Lady Sings the Blues opens in theatres across America. Loosely based on Billie Holiday's 1956 autobiography, the movie also stars Billy Dee Williams, Richard Pryor, James T. Callahan, and Scatman Crothers. The picture was nominated for five Academy Awards, including Best Actress in a Leading Role for Diana Ross, which she lost to Liza Minnelli in Cabaret.
1973 – Elton John's double LP, "Goodbye Yellow Brick Road" goes gold. It's also his third straight number one album.
1974 – Olivia Newton-John hits with "If You Love Me Let Me Know". Two hit singles were included on the LP of the same name, the title track, which would reach #5 and "I Honestly Love You", which would become her first Billboard Hot 100 chart topper.
1975 – Rod Stewart performs his last concert with his backup band, The Faces, in Long Island, New York. They had been together since October, 1969.
1991 – Mariah Carey breaks The Jackson 5's record of four straight number one hits when "Emotions" becomes the fifth of her first five singles to reach the top of the Billboard chart. In April, 2008, she would pass Elvis Presley's record when she achieved her 18th Billboard chart topper, second at the time to only The Beatles 20.
1999 – Six stamps honoring The Bee Gees were issued by The Isle Of Man, where they were born.
2002 – Twenty-five years after his death, an album of Elvis Presley's best selling songs entitled "Elvis – 30 #1 hits", tops the Billboard album chart.
2016 – 50-year-old Janet Jackson confirmed that she was expecting her first child. She and her husband, Wissam Al Mana, were wed in 2012.
2021 – Fifty years after it was released, John Lennon's single, "Imagine" was certified Platinum by the Recording Industry Association of America. It was the only track pulled from the album of the same name and reached #3 on the Billboard Hot 100. The song wasn't issued as a single in the UK until 1975 as a tie-in with Lennon's "Shaved Fish" hits collection. "Imagine" made it to #6 on the British charts.
Today's Birthdays:
1935 – Sam Moore (age 88) of Sam and Dave ("Hold On, I'm Comin'")
1942 – Melvin Franklin of The Temptations ("My Girl")(d. 1995)
1970 – Kirk Cameron (age 53) of growing pain.
1947 – Chris Wallace (age 77), Reporter and son of 60 Minutes' Mike Wallace.
1948 – Rick Parfitt – guitar and vocals for Status Quo ("Pictures Of Matchstick Men")(d. 2016)
1948 – Steve Martin Caro – lead singer of The Left Banke ("Walk Away Renee")(d. 2005)
1950 – Susan Anton, actress (age 73)
1968 – Hugh Jackman, actor (age 55)