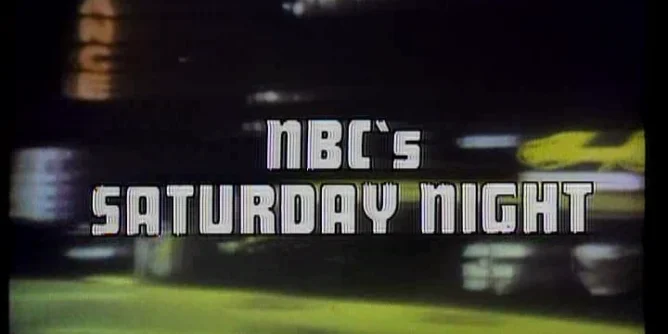 Today in 1975, "Saturday Night" premiered on NBC. The long-running late-night TV show, created by Lorne Michaels, debuted with George Carlin as the host, featuring humorous sketches parodying contemporary American culture and politics, performed by a rotating cast of comedians. "Live from New York, it's Saturday Night!" has become part of the lexicon for a several generations of late night viewers. From Studio 8H at NBC's headquarters in New York, SNL has aired nearly 950 episodes, making it one of the longest-running network TV programs in the U.S., launching the film careers of people like Chevy Chase, John Belushi, Bill Murray, Gilda Radner, Dana Carvey, Adam Sandler, Chris Farley, Mike Meyers, Tina Fey, Amy Pohler, Eddie Murphy and Will Farrell. "The Blues Brothers" and "Wayne's World," are two feature films spawned directly from segments on the series. Happy 48th birthday, SNL!
Notable:
What we're reading: Susan McCormick's newest cozy mystery, The Fog Ladies: Date With Death, finds San Francisco's most famous senior sleuths involved in a dating club, where romance walks hand in hand with murder. (Hear the full convo)
We're eating earlier… And that's good! An increasing number of Americans are choosing to have dinner as early as 5 p.m. According to Resy data, more than 15% of reservations are now made for 5 p.m., marking the biggest increase in this time slot since 2019. This trend could be good for metabolic health. Limiting calorie intake a few hours before bedtime can help with blood sugar control and weight management. Our internal body clock reduces calorie burning in the evening after a meal. If you do need a late-night snack, experts suggest choosing something small and nutritious, like fruit or yogurt. (Axios)
Are you stuck in a job you hate? Outside activities, cultivating friendships and celerating small victories can help you cope. Here are three strategies to do just that. (LifeHacker)
Seek Fulfillment Elsewhere: Look for fulfillment and meaning in activities, hobbies, and relationships outside of work. These sources of joy and satisfaction can compensate for the dissatisfaction you may feel in your job.
Connect with Colleagues: Building relationships with coworkers who understand your job-related challenges can make your work more bearable. Having someone to share frustrations with and joke around can improve your overall experience.
Celebrate Achievements: While your job might not fulfill you deeply, celebrating small victories at work, like promotions or achievements, can create a more positive atmosphere and improve your job satisfaction.
Are your screens controlling you? Taking a break from social media can be good for your mind, body and spirit. Here are 8 tips from Vice Magazine on how to do it:
Identify what's bothering you, whether it's comparisons, likes, or shopping habits.
Select the specific social media apps or features you want to take a break from.
Set a minimum duration for your break to give yourself a goal.
Instead of posting, connect with people offline or directly.
Delete the apps from your devices and have a friend hold your passwords.
Engage in other activities, like reading or hobbies, to replace screen time.
Remember that most people are focused on their own lives, so take all the time you need.
Know that some will be happy to see you return when you're ready.
Today in History:
1929 – JC Penney opens store #1252 in Milford, Delaware, making it a nationwide company with stores in all 48 U.S. states.
1932 – 1st political telecast (Democratic National Committee) at CBS, NYC.
1950 – The U.S. Federal Communications Commission issues the first license to broadcast television in color, to CBS. NBC's Compatable Color standard will ultimately supplant the CBS system.\
1957 – The action/adventure TV series "Zorro," starring Guy Williams, Gene Sheldon, Henry Calvin, and George J. Lewis, began a two-season run on ABC.
1958 – The detective series "77 Sunset Strip," starring Efrem Zimbalist, Jr., Roger Smith, and featuring Edd Byrnes as "Kookie," began a six-season run on ABC-TV.
1960 – Aretha Franklin appears at the Village Vanguard club in New York. Her first non-gospel performance.
1960 – John Fetzer buys a controlling interest of Detroit Tigers. The broadcaster will own the team until selling it to pizza magnate Tom Monaghan in 1983.
1963 – William Shatner stars in "Nightmare at 20,000 Feet" episode of CBS anthology series "The Twilight Zone."
1965 – In the "Peanuts" comic strip, the Red Baron made his first appearance.
1966 – The Beach Boys release Good Vibrations. Brian Wilson called this song a "Pocket Symphony," and experimented with it over 17 recording sessions. In it's day, it was the most expensive pop song ever recorded, with a price tag circling $50,000.
1967 – The Bee Gees got their first UK #1 with "Massachusetts."
1968 – Dionne Warwick received her first Gold record for "I Say a Little Prayer."
1969 – Grand Funk Railroad's debut album "On Time" entered the charts.
1971 – Having been sold, dismantled and moved to the United States, the reassembled London Bridge reopened in Lake Havasu City, Arizona.
1975 – Neil Sedaka had his second number one hit of the year with "Bad Blood."
1975 – For her sixth marriage, actress Elizabeth Taylor re-married actor Richard Burton.
1978 – The Cars release their biggest hit, "My Best Friend's Girl."
1978 – Singer Steve Perry joined Journey. He was their lead singer until 1987 and returned for a second stint from 1995-1998.
1991 – Apple Computer settled a lawsuit with Apple Records, The Beatles' record company.
1997 – Elton John's "Candle In The Wind" (Princess Diana version) went to #1 on the Billboard singles chart.
1999 – Michael Jackson's wife, Deborah Rowe, filed for divorce after three years of marriage.
2006 – US sitcom "30 Rock" created by and starring Tina Fey alongside Alec Baldwin and Tracy Morgan first premieres on NBC in the US.
Today's Birthdays:
1884 – Eleanore Roosevelt American diplomat (UN Commission on Human Rights), activist and First Lady of the United States (1933-45), born in NYC, New York. (d. 1962)
1919 – Jean Vander Pyl, American voice, radio and film actress (The Flintstones, The Jetsons), born in Philadelphia, Pennsylvania (d. 1999)
1946 – Gary Mallaber (age 77) – drummer for The Steve Miller Band ("Abracadabra")
1949 – Daryl Hall (age 74) – keyboards / vocals for Hall and Oates ("I Can't Go For That")
1949 – Greg Douglas (age 74) – guitarist for The Steve Miller Band ("Jungle Love")
1950 – Andrew Woolfolk (age 73) – saxophone for Earth Wind and Fire ("Shining Star")
1953 – David Morse (age 70), American actor (St Elsewhere, House, Inside Moves), born in Beverly, Massachusetts
1957 – Jon Moss (age 66)- drummer for Culture Club ("Karma Chameleon")
1962 – Joan Cusack (age 61), American actress (Working Girl; SNL (1985-86); Addams Family Values), born in Evanston Illinois.
1966 – Luke Perry, Actor (Beverly Hills 90210, Riverdale), born in Mansfield, Ohio. (d. 2019)