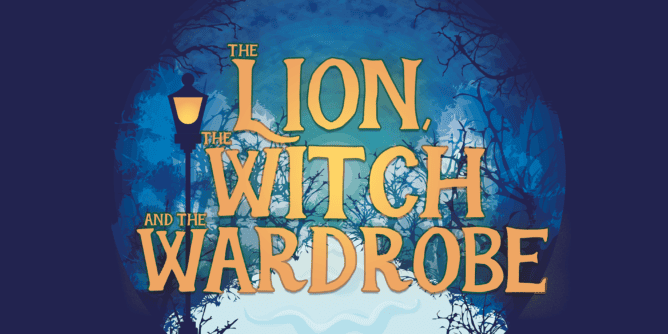 Today in 1950, C.S. Lewis published "The Lion, The Witch and The Wardrobe." The first book in "The Chronicles of Narnia" series became a timeless classic has captured the hearts and imaginations of readers of all ages for over half a century and spawned a successful Disney film version in 2005. Beneath the surface lies a profound exploration of themes like morality, redemption, courage, and the battle between right and wrong. Children have been captivated by the magical world and adventures, while adults appreciate the profound themes and moral lessons. We've returned to the story again and again over a lifetime.
Notable: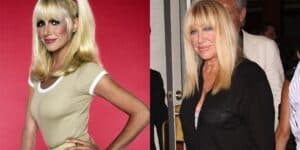 Remembering Suzanne Somers – Suzanne Somers, known for her iconic portrayal of Chrissy Snow in "Three's Company" and later for her successful health and diet business empire, has passed away at 76. She survived an aggressive form of breast cancer for over 23 years, according to her publicist. Her career took a memorable turn during contract negotiations in 1980 when she advocated for equal pay with her male co-star, John Ritter, leading to her dismissal from the show. Despite this setback, she continued to make her mark in the entertainment industry with numerous film, TV, and talk show appearances. She and her husband, Alan Hamel, transformed the ThighMaster into an iconic product through infomercials, amassing hundreds of millions in sales. She was also an accomplished author, with over 25 books to her name, many became bestsellers, focusing on themes related to the human body and aging. While some of her medical approaches faced controversy, her overarching message of sex positivity and its connection to overall well-being remains a significant part of her legacy
Today in History:
1923 – The Disney Brothers Cartoon Studio founded.
1950 – The first edition of C.S. Lewis' "The Lion, the Witch, and the Wardrobe" is released in London
1951 – Richard Penniman (Little Richard) makes his first recordings for RCA Camden in Atlanta.
1954 – Elvis Presley performs on the radio program Louisiana Hayride, earning a one-year booking.
1957 – Sam Cooke's hit "You Send Me" is released.
1962 – The Cuban Missile Crisis begins as JFK is shown photos confirming the presence of Soviet missiles in Cuba.
1967 – Joan Baez is arrested for blocking the entrance to an Armed Forces Induction Center.
1968 – Jay and The Americans record "This Magic Moment."
1968 – Reprise Records releases "Electric Ladyland" by The Jimi Hendrix Experience.
1972 – Creedence Clearwater Revival splits up.
1976 – Stevie Wonder's album "Songs In The Key Of Life" debuts at the top of the Billboard 200 chart.
1981 – "Endless Love" by Diana Ross and Lionel Richie is certified Platinum.
1982 – Dolly Parton's "I Will Always Love You" tops the Billboard Country Chart.
1986 – Chuck Berry's 60th birthday is celebrated with an all-star concert.
1992 – Sinead O'Connor is booed off the stage at a show honoring Bob Dylan at Madison Square Garden.
1993 – Aretha Franklin sings the US national anthem at a World Series baseball game in Toronto.
Singles Released Today:
1964 – The Supremes, "Baby Love"
1973 – The Doobie Brothers, "China Grove"
1980 – Billy Joel, "Don't Ask Me Why"
Today's Birthdays:
1923 – Bert Kaempfert ("Wonderland By Night") (d. 1980)
1925 – Angela Lansbury, Irish-British-American Golden Globe and multiple Tony Award-winning stage and screen actress (Gaslight; The Manchurian Candidate; Mame; Murder, She Wrote; Beauty and the Beast), born in London, England. (d. 2002)
1943 – Fred Turner – bass / vocals for Bachman-Turner Overdrive ("Takin' Care Of Business")(d. 2021)
1946 – Suzanne Somers (age 77), San Bruno California, actress (3's Company, Step by Step)(d. 2023)
1947 – David Zucker (age 76), American director (Airplane, Naked Gun, Top Secret), born in Milwaukee, Wisconsin
1947 – Bob Weir (age 76), guitarist for The Grateful Dead ("Uncle John's Band")
1953 – Martha Smith (age 70), American actress (Babs Jansen in Animal House) and model (Playboy playmate July 1973), born in Cleveland, Ohio.
1958 – Tim Robbins (age 65), actor (Bull Durham, The Shawshank Redemption), born in West Covina, California.
1959 – Gary Kemp (age 64), guitarist for Spandau Ballet ("True")
1969 – Wendy Wilson (age 54), Pop vocalist (Wilson Phillips – 'Hold On"), born in Los Angeles, California
1977 – John Mayer (age 42), Guitarist and singer-songwriter ("Your Body Is A Wonderland"; "Waiting For The World To Change'), born in Bridgeport, Connecticut.