What's happening?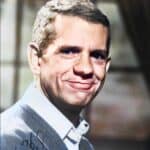 The last of the Hogan's Hero's gang has passed on. Robert Clary, Corporal LeBeau on 'Hogan's Heroes,' Died at 96. The French actor and singer spent 31 months in a concentration camp but said he had no reservations about starring in a TV comedy about the Nazis. (More)
It's that time, the annual Leonid Meteor Shower abounds through Saturday morning and the viewing is predicted to be especially good this year.
If you liked Kevin Costner in Yellowstone, you'll love Harrison Ford, Helen Mirren and Timothy Dalton in the forthcoming prequel,"1923." It's coming to the Paramount+ streaming service on Sunday, Dec. 18. (See the trailer)
After avoiding tech investments, Warren Buffet's Berkshire Hathaway has taken a $4B  position in chip manufacturer TSMC. The company will build two factories in Arizona over the next decade.
Harvard and Yale law schools are withdrawing from the U.S. News rankings. Colleges and universities have been critical of the ranking system for decades, but they had rarely taken action to thwart it.
Today in History
1800, The U.S. Congress held its first session in Washington, DC, in the partially completed Capitol building.
1869, The Suez Canal opened in Egypt, linking the Mediterranean and the Red seas.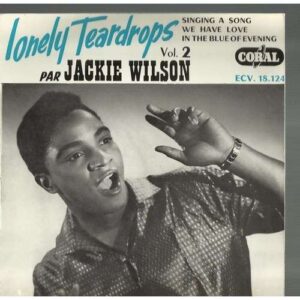 1958, Jackie Wilson releases "Lonely Teardrops".
1962, Washington's Dulles International Airport was dedicated by President Kennedy.
1966, The Beach Boys 'Good Vibrations,' inspired by a conversation with his mom about dogs, peaks at No. 1 in the UK. It will reach the top of the US charts on December 10th.
1966 The Easybeats release "Friday On My Mind."
1968,  the infamous NBC Heidi incident occurs. The network cuts away from the final minutes of a New York Jets-Oakland Raiders game to begin a TV special, "Heidi," on schedule. The Raiders came from behind to beat the Jets 43-32.
1971 Rod Stewart and The Faces release 'A Nod Is As Good As A Wink To A Blind Horse' The band's 3rd LP contains their most successful US hit. 'Stay with Me' will peak at No. 17. The LP reaches No. 6 in the US, certified gold by the RIAA in 1972.
1980, John Lennon's 'Double Fantasy' debuts. He will die just weeks later. The LP hits No. 1 worldwide.
Today's Keener Birthdays: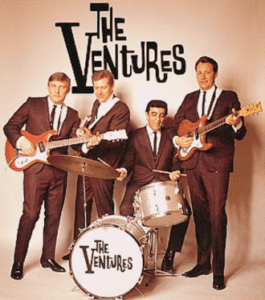 1937 – Gerry McGee: Lead guitar for The Ventures who first hit with "Walk – Don't Run" (#2, 1960)
1937 – Peter Cook: Versatile writer, performer and collaborator with Dudley Moore in the comedy duo Derek & Clive, died from intestinal bleeding caused by alcoholism on 1/9/1995, age 57 (Here's a video Of Derek & Clive)
1938 – Gordon Lightfoot: The Canadian folk-pop singer / songwriter who's hits include "Sundown" (#1, 1974) and "The Wreck Of The Edmund Fitzgerald" (#2, 1976)
1942 – Bob Gaudio: Co-founder, co-songwriter and singer with The Royal Teens who hit with "Short Shorts" (#3, 1958), and The Four Seasons, "Big Girls Don't Cry" (#1, 1962) and many others. Gaudio also was co-producer (with Frankie Valli) of the Tony-winning Broadway show Jersey Boys (2005)
1944 – Gene Clark: Singer and songwriter with The New Christy Minstrels, The Byrds, "Mr. Tambourine Man" (#1, 1965), Dillard & Clark. He co-wrote "Eight Miles High" (Top 20, 1966), died of a heart attack on 5/24/1991, age 46
1946 – Martin Barre: Guitarist and songwriter best known for his 43 years with progressive folk-rock Jethro Tull ("Living In The Past," #11, UK #3, 1973) from their second album, Stand Up (#20, UK #3, 1969).
1947 – Stewkey Antoni: Vocalist for The Nazz, "Hello It's Me" (#66, 1970. He died from undisclosed causes on 11/25/2019, age 71.
1951 – Dino Martin: Actor and singer son of crooner Dean Martin, member Dino, Desi & Billy with Desi Arnaz Jr. and classmate Billy Hinsche, ""I'm A Fool" (#17, 1965), officer with the California Air National Guard, died when his CANG F-4 Phantom crashed in the mountains northeast of Los Angeles on 3/21/1987, age 35
1955 – Peter Cox: One half of the duo, Go West, "King Of Wishful Thinking" (#8, 1990), now with Manfred Mann's Earth Band.
1967 – Ben Wilson: Keyboardist for blues-rock jam band Blues Traveler, "Run-Around" (#8, 1995)