What's happening:
It's Friday!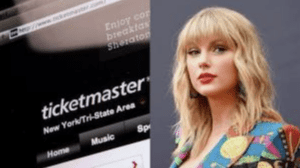 Taylor Swift breaks Ticketmaster… again. Her concert tix were supposed to go on sale to the general public today. But now, due to, "extraordinarily high demands … and insufficient remaining ticket inventory to meet that demand," they won't.
Friendships are love stories, too. "The Shondaland series, The Art of Friendship," tracks how relationships evolve over time and how to nurture them. The key to keeping things fresh? Adapt and adjust.
A price war between Costco and Sam's has gone to the dogs. During Walmart's third-quarter earnings call, the company announced its lowering the cost of its hotdog and pop combo to $1.38, lower than Costco, who has been offering the same combo for $1.50 since the 1980s.
Got skills? Why not be a free agent? Axios reports while Highly skilled workers are being laid off in droves, there's now a huge demand for freelancers. According to Digiday, 71% of in-house marketers and 68% of agencies are hiring free agents to fill content needs. (More)
Elton John performs at Dodger Stadium through Nov 20 as part of his long-running, wildly lucrative Farewell Yellow Brick Road tour. His Detroit run at Comerica Park was a sellout.
A mint copy of the comic book "Star Trek No. 1," published by Gold Key in 1967, was sold at a Heritage Auctions sale earlier this month for $46,500.
The next industry to deal with staff reductions? TV news. CNN has warned employees that layoffs will likely be announced in December as TV viewership and as revenues continue to drop. See our November 15 Keener Today for info about a new trend: Non-profit journalism.
Actor and dancer Mikhail Baryshnikov visited at Buckingham Palace on Wednesday to receive a prestigious Queen Elizabeth II Coronation Award for his contributions to dance. Queen Consort Camilla made the presentation at Buckingham Palace.
New home construction continues to surge. Despite high interest rates, an historically high number of single-family homes remain under construction. Most, "were started when rates were more reasonable and demand was seemingly insatiable," says Ali Wolf, chief economist at Zonda. Deals May bubble up as the new construction comes into the market. (More)
Today in History:
1865: Samuel Langhorn Clemens published "The Celebrated Jumping Frog of Calaveras County" under the pen name "Mark Twain" in the New York "Saturday Press."
1883: The U.S. and Canada adopted a system of standard time zones. Before the change, most cities set time via a sundial in town square, leading to a number of deadly railroad accidents
1903: The U.S. and Panama signed a treaty that granted the U.S. rights to build the Panama Canal.
1959: William Wyler's "Ben-Hur" premiered at Loew's Theater in New York City's Times Square. The film garnered many academy awards and was number one at the box office for six months
1966: Sandy Koufax (Los Angeles Dodgers) announced his retirement from major league baseball.
1966: U.S. Roman Catholic bishops did away with the rule against eating meat on Fridays.
1969: Apollo 12 astronauts Charles "Pete" Conrad Jr. and Alan L. Bean landed on the lunar surface during the second manned mission to the moon.
1985: Washington Redskins quarterback, Joe Theismann breaks his leg after being hit by New York Giant's defender, Lawrence Taylor. The graphic injury, seen on national TV, ended Theismann's 12 year National Football League career.
1987: CBS Inc. announced it had agreed to sell its record division to Sony Corp. for about $2 billion dollars.
2001: Nintendo released the GameCube home video game console.
Today's Keener Birthdays: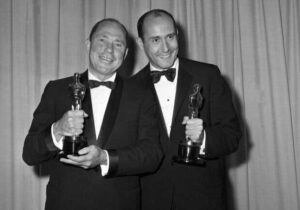 1909: Johnny Mercer / (John Herndon Mercer) who wrote or co-wrote over 1,500 songs, many of which are pop standards, won Grammy Awards for "Moon River" (1961) and "Days Of Wine And Roses," died from an inoperable brain tumor on 6/25/1976, age 66
1922: Albert Dvorin – who planned and managed Elvis Presley's tours for 22 years from the mid-50s and coined the phrase "Elvis has left the building," died in a car accident returning from an Elvis impersonator performance on 8/22/2004, age 81
1927: Hank Ballard / (John Henry Kendricks) – Frontman for R&B doo wop The Midnighters. "Work With Me, Annie" was banned in 1954 for being too racy. He hit as a  solo artist with "Finger Poppin' Time" (R&B #2, 1960), and co-wrote "The Twist" for Chubby Checker (#1, 1960), died from throat cancer on 3/2/2003, age 75
1935: Pervis Staples – Sang on street corners as a kid with Sam Cooke and Lou Rawls, toured the gospel circuit in the late 50s and early 60s with his father, Roebuck "Pops" and sisters Mavis and Cleotha as The Staple Singers, but left before the group transitioned to soul-funk music with non-religious lyrics and a string of Top 40 hits, including "I'll Take You There" (#1, 1972). He became an agent for R&B girl-group The Emotions ("Best Of My Love," #1, R&B #1, Dance #11, 1977) and operated a Chicago night club, died from unspecified causes on 5/6/2021, age 85.
1936: Don Cherry – A cornetist and trumpeter, father of alternative singer Eagle-Eye Cherry "Save Tonight." Died on 10/19/1995, age 58
1941: Con Cluskey / (Conleth "Con" Cluskey) – With his brother, Dec and John Stokes, founding member, vocals and multiple instruments in Irish beat pop-rock trio The Bachelors, "Diane" (#10, UK #1, 1964) and seven other UK Top 10 hits in 1964-66, continued to perform with various lineups of the band through the 00s
1945: Mark Weitz – Played keyboards for The Strawberry Alarm Clock on "Incense And Peppermints" (#1, 1967)
1947: Mike Carbello – Congas and percussion Santana on "Black Magic Woman" (#4, 1970), session work on over two dozen albums for The Rolling Stones, Steve Miller, Jimi Hendrix, Bonnie Raitt, Eric Clapton and many others.
1954: Charles Williams – Keyboardist for R&B/soul-funk-disco KC & The Sunshine Band, "That's The Way (I Like It)" (#1, 1975) and five other #1 hits
1954: John Parr – One hit wonder pop-rock singer, songwriter and guitarist, "St. Elmo's Fire (Man In Motion)" (#1, 1985)
Today in rock: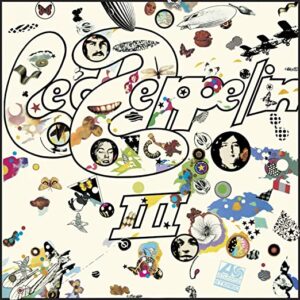 1970: Led Zeppelin III tops the album charts, notable for an original cover featuring surreal, random images and a rotatable laminated card disc.
1974: Genesis releases the double LP "The Lamb Lies Down on Broadway." It's their sixth studio album and the last to feature lead singer Peter Gabriel.
1975: Elton John's "Lucy In The Sky With Diamonds" debuts. It's part of the Captain Fantastic And The Brown Dirt Cowboy LP.
1977: Debby Boone releases "You Light Up My Life". It will be come the song of the year.
1977: Chic's follow up to "The Freak", "Dance Dance Dance (Yowsah, Yowsah, Yowsah)" hits record stores.
1978: Earth, Wind & Fire's classic, "September" hits the charts for the first time.
1978: Billy Joel starts a 7 week run at No.1 on the US album charts with his 6th studio album, "52nd Street," also the first commercial album to be released on compact disc, by Columbia Records. It will go on to win the 1979 Grammy for Album of the Year. "Big Shot," "Honesty," and "My Life" were the singles released.