What's Happening: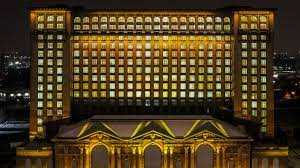 Detroit's Michigan Central Terminal isn't the only classic train station getting a face lift. DC's historic Union Station is in need of a 10 million dollar refurb.
Want to make a vegetarian Thanksgiving Dinner? We've got some ideas from the NYT.
As Neil Young passes 71, he tells Rolling Stone, "I'm still a hippie at heart. And I still have hope." These days he's singing about clear skies, clean water, a world without war.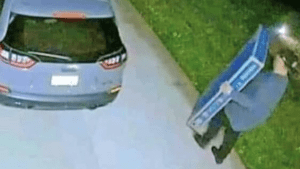 Facebook star Mike Harris bought a new TV last week. He took the old non-working TV and put it in the box that the new TV came in. "Then I set it on my front porch. A porch pirate came by and picked it up last night! It saved me a trip to the dump and he received his karma."
Blogger Alice de Sturler bought an Agatha Christie novel from an online book seller and found an unopened Mothers' Day card inside. Now she's searching for the sender, who checked out the book over two years ago. (More)
Peter Frampton played his final concert recently and tipped his hat to George Harrison with a thoughtful version of "While My Guitar Gently Weeps."
Today in History: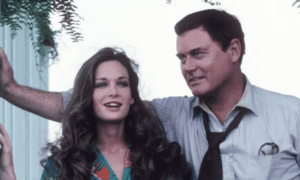 1877 – Thomas A. Edison announced the invention of his phonograph. It would be another twelve years before mass produced recordings were sold.
1922 – Rebecca L. Felton of Georgia was sworn in as the first woman to serve as a member of the U.S. Senate. Due to political wranglings, she served for only a single day.
1980 – An estimated 83 million viewers tuned in to find out "Who shot J.R." on the CBS prime-time soap opera Dallas. Kristin, portrayed by Bing Crosby's daughter, Mary, was the character that fired the gun.
1995 – The Dow Jones Industrial Average closed above the 5,000-mark (5,023.55) for the first time. 18 years later to the day, the Dow closed above 16,000 for the first time.
LPs Released on This Date:
1969 – The Moody Blues —— To Our Children's Children
1970 – Sly & The Family Stone —— Greatest Hits
1970 – Neil Diamond —— Tap Root Manuscript
1975 – Queen —— A Night At The Opera
Keener Birthdays: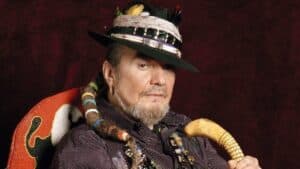 1940 – Tony Butala: The iron man lead vocalist who performed with every iteration of The Lettermen, "When I Fall In Love" (#1, 1961).
1941 – Dr. John (Malcolm John "Mac" Rebennack, Jr.): pianist, guitarist, singer and six-time Grammy winner. Hit with "Right Place, Wrong Time" (#9, 1973) and the Grammy duet with Rickie Lee Jones, "Makin' Whoopee" (1989). Issued 32 albums and appeared with numerous other artists on hundreds of recordings, died from a heart attack on 6/6/2019, age 77.
1942 – Norman Greenbaum: Had a one hit wonder with "Spirit In The Sky" (#3, 1970), retired from music in late 70s and took up dairy farming.
1945 – "Dirty Dan" McBride: Sang vocals for Sha Na Na ("(Just Like) Romeo And Juliet," #55, 1975), died in his sleep on 7/23/2009, age 63
1946 – Duane Allman: Slide guitar virtuoso and co-founder of Southern rock The Allman Brothers Band. He also did session work with Wilson Pickett, Derek And The Dominos (guitar solo on "Layla," #10, 1972) and others, died in a motorcycle accident on 10/29/1971, age 24
1947 – Joe Walsh: Axe man and songwriter for The James Gang, "Walk Away" (#51, 1971), hit as a solo act with "Life's Been Good" (#12, 1978), joined the Eagles in 1975 and co-wrote "Life In The Fast Lane" (#11, 1976)
Tonight on TV 50 years ago:
It was a Sunday night in Detroit –
CBS – The film "Born Free," about an orphaned lioness named Elsa and the pair of wildlife wardens who fall in love with her.
NBC – Dean Jones stars in part 2 of "The Horse in the Grey Flannel Suit," on Wonderful World of Disney.
ABC – Inspector Erskine tries to thwart a helicopter theft in Denver, with co-star Ed Nelson on The FBI.
56 Years Ago Today: