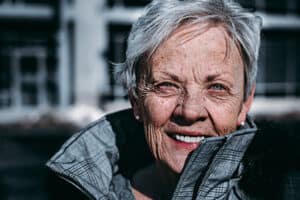 Are you a Super Ager? Northwestern University is studying people over 80 who are extraordinarily active, with sharp minds and particularly healthy cells in the part of the brain where dementia often begins. Researcher Emily Rogalski tells CNN, Super Agers tend to be positive. "They challenge their brain every day, reading or learning something new — many continue to work into their 80s. SuperAgers are also social butterflies, surrounded by family and friends, and can often be found volunteering in the community."
Today in History:
1895: Alfred Nobel, the inventor of dynamite, established his prizes for achievement in medicine, physics, chemistry, literature and peace. He ordered that the first prizes were to be awarded five years after his death. He died the following year, and the first Nobel Prizes were handed out in 1901.
1910: Pennsylvania Station opened in New York City.
1924: In New York City, the first Macy's Thanksgiving Day Parade was held.
1934: In Barrington, Illinois (suburban Chicago), bank robber Lester "Baby Face Nelson," who was proclaimed by J. Edgar Hoover to be "Public Enemy No. 1," died in a shootout with FBI agents at the age of 25.
1945: C.A.R.E. (Cooperative for American Relief Everywhere) was founded, as 22 American organizations banded together to rush lifesaving CARE packages to survivors of World War II.
1957: In Long Beach, California, Ricky Nelson, backed by James Burton and James Kirkland, performed at the Long Beach Municipal Auditorium.
1957: The Crickets, led by Buddy Holly, released the album "The 'Chirping' Crickets." It was the only Crickets album issued in North America during Holly's lifetime.
1957: Bill Haley And His Comets performed "(We're Gonna) Rock Around The Clock" on ABC-TV's "American Bandstand."
1958: The U.S. Army promoted Elvis Presley to the rank of Private First Class. He rose to Specialist Fourth Class on June 1, 1959 and to Sergeant on January 20, 1960.
1961: Gordie Howe of the Detroit Red Wings became the first player to participate in 1,000 National Hockey League games.
1962: In London, the Beatles recorded their first BBC radio session, performing "Twist and Shout," "Love Me Do," and "P.S. I Love You." The tracks aired later on the BBC program "Talent Spot."
1967: The Association's single "Never My Love" was certified Gold.
1968: At the Capitol Tower Recording Studio in Hollywood, Glen Campbell recorded "Galveston" and "Where's The Playground Susie."
1968: The album "Steppenwolf" was certified Gold.
1969: Frankie Avalon guest-starred on the Robert Wagner-Fred Astaire adventure series "It Takes A Thief" on ABC-TV.
1970: George Harrison released his solo album "All Things Must Pass," produced by Phil Spector and featuring Eric Clapton, Dave Mason, Ringo Starr and Jim Gordon. The triple-disc set included a number of songs that were left over from Beatles sessions. It was eventually certified 6x Platinum by the RIAA, making it the top-selling album by a solo Beatle.
1973: Following the resignation of Spiro Agnew, the U.S. Senate voted to confirm Gerald R. Ford as the country's new vice president.
1976: Beach Boy Brian Wilson was the musical guest on NBC-TV's "Saturday Night Live," performing "Back Home," "Love Is A Woman," and "Good Vibrations."
1989: During a Paul McCartney concert in Los Angeles, Stevie Wonder joined him onstage to sing their duet hit, "Ebony And Ivory."
1995: The Beatles' just-released "Anthology I" sold 1.2 million copies, a first-week sales record.
1996: The live-action film "101 Dalmatians," starring Glenn Close, Jeff Daniels, Joely Richardson, Joan Plowright, and Hugh Laurie, opened in U.S. and Canadian movie theaters.
2003: Farm Aid 2003, a concert taped in Columbus, Ohio on September 7, was telecast on PBS.
2005: In Amiens, France, the world's first partial face transplant was completed.