What's Happening: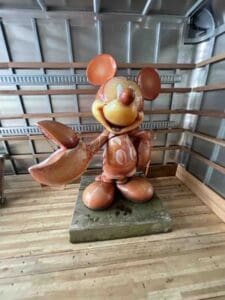 We're still wary of personal contact and Black Friday proved it. As Americans shied away from in-person shopping Online sales the day after Thanksgiving saw more than $9 billion dollars in transactions taking place on the Internet, that's a record. (More)
Women now dominate the New York Philharmonic orchestra. An all-male ensemble for most of its 180 years, the organization now features 45 women and 44 men. 27 of 30 violinists are now female. (More)
A 700-pound statue of Mickey Mouse with giant lobster claws has resurfaced at the Concepts sneaker store in Boston, 17 years after disappearing as an icon at Quincy Market. Mickey was found in bad shape on a New Jersey lawn by an intrepid Boston Globe reporter who saw a sale listing on Ebay. (More)
Employers are rethinking the college degree requirement for many positions. Google's Alphabet, IBM and Delta Airlines cite the tight labor market as a prime driver opening the door to many higher-paying jobs. (More)
If you're a Beatle fan, there's lots to buy this holiday season. Ultimate Classic Rock notes everything from enhanced box sets to hoodies, coolers and watch bands are out there. A web search reveals all. (More)
Got a signed copy of Bob Dylan's  The Philosophy of Modern Song? It might not be authentic. Dylan has apologized for using a machine to assist him in autographing many of the limited edition run of his latest book. He says he will make it right. (More)
Today in History: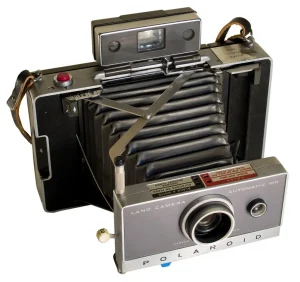 1910: New York's Pennsylvania Station opened.
1907: Boston scrap-metal dealer Louis B. Mayer purchased a small rundown movie theater in Haverhill, Massachusetts. Within a few years, he owned the largest theater chain in New England and began distributing films. In 1917, he started his own production company, which, through a series of mergers, became Metro-Goldwyn-Mayer (MGM).
1934: The U.S. bank robber George "Baby Face" Nelson was killed by FBI agents near Barrington, IL.
1948: The first Polaroid camera was sold. Invented by Dr. Edwin Land, the instant picture maker is having a renaissance. The 2022 version is a recommended stocking stuffer. (More)
1963: U.S. President Lyndon B. Johnson announced that Cape Canaveral would be renamed Cape Kennedy to honor President Kennedy, assassinated six days earlier. Ten years later, acting on a vote by local residents, Florida Governor Rueben Askew had the name changed back to Cape Canaveral.
1966: The New Vaudeville Band's "Winchester Cathedral" was certified Gold.
1966: The Monkees' "I'm a Believer" was certified Gold.
1966: The Righteous Brothers' "Soul and Inspiration" album was certified Gold.
1968: John Lennon and Yoko Ono appeared in a London court to answer charges of cannabis resin possession. John pled guilty and was fined the equivalent of about $250.
1968: Deep Purple played the first of four nights at the Fillmore West in San Francisco as part of their first North American tour.
1973: The U.S. Senate voted to confirm Gerald R. Ford as vice president after the resignation of Spiro T. Agnew.
1974: John Lennon made a surprise (to the audience) guest appearance at an Elton John concert at Madison Square Garden in New York, Lennon's last stage appearance.
1979: Ringo Starr's Los Angeles home burned to the ground, destroying the contents, which included all of his Beatles memorabilia.
1986: During halftime of a Detroit Lions-New York Jets football game, actress Phylicia Ayers-Allen accepted a marriage proposal from NBC sportscaster Ahmad Rashad.
1995: U.S. President Bill Clinton signed a $6 billion road bill that also ended the federal 55-mph speed limit.
2000: Approximately nine million people watched Madonna over the Internet performing in concert at London's Brixton Academy. According to MSN.com, the show set a record for such events.
Music Released Today:
1967 – The Four Tops – "Standing In The Shadows Of Love"
1969 – Diana Ross & The Supremes – "Someday We'll Be Together"
1980 – The Police – "De Do Do Do, De Da Da Da"
1994 – Stone Temple Pilots – "Interstate Love Song"
Today's Keener Birthdays: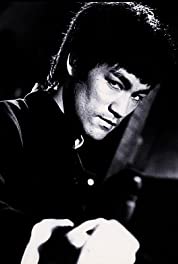 1940 – Bruce Lee: Martial artist and future TV and movie star who found fame as Kato in "The Green Hornet" TV series and worldwide adulation as star of "Enter The Dragon." Said to have "died by misadventure," on July 20, 1973
1941 – Eddie Rabbit: Singer and songwriter who composed "Kentucky Rain" for Elvis Presley in 1970 and "Pure Love" for Ronnie Milsap in 1974 before launching a solo career. "Every Which Way but Loose" (#30, 1978) and "I Love a Rainy Night" (#1, 1980). and duets  with Juice Newton "Both to Each Other (Friends and Lovers)"  and "You and I" with Crystal Gayle later appeared on the soap operas Days of Our Lives and All My Children. died on May 7, 1998, in Nashville from lung cancer at the age of 56.
1942 – Jimi Hendrix: Guitarist, singer, and songwriter with a brief, 4 year career and yet, revered as one of the most influential artists in history. His three albums, "Are You Experienced" (1967), "Axis: Bold as Love" (1967) and "Electric Ladyland" (1968) are considered classics.
1957 –  Caroline Kennedy, eldest child of President John F. Kennedy and Jacqueline Kennedy-Onassis. She grew up to become an author, attorney, and diplomat serving in the Biden administration as the United States Ambassador to Australia since 2022. She previously served in the Obama administration as the United States Ambassador to Japan from 2013 to 2017