What's Happening: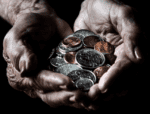 It's giving Tuesday. How do you decide what to give and where? Mashable writes, Charity Navigator can help. It's a 501(c)(3) nonprofit that provides free access to data, tools, and resources (including a 4-star scale rating) to help donors make informed decisions about philanthropic giving. "In 2021, individuals (opposed to corporate or foundation giving) donated more than $326 billion to philanthropic causes and made up the industry's largest portion of funding, according to the National Philanthropic Trust."
A data breach confirmed by Twitter earlier this year is reportedly worse than originally thought, with more user info in circulation. Gizmodo warns to change your password, just to be safe. Twitter finally plugged an opening that gave hackers accesses 5.4 million user details.
There's a new Guinness world record: Melon Slapping. A Spanish athlete broke the World Record when he used his open hand to smash 39 watermelons in 1 minute.
The AP reports Firefighters in Alaska got an unusual request for assistance last weekend from the Alaska Wildlife Troopers. A moose enjoying a shrubbery breakfast fell through a window into an Anchorage basement. After sedation, it took six men to carry the animal through the house and back outside.
Today in History: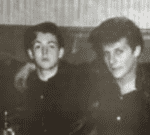 1929: U.S. Navy Lt. Comdr. Richard E. Byrd made the first airplane flight over the South Pole. Three-and-a-half years earlier, Byrd had been credited with making the first flight over the North Pole, but his claim was later questioned.
1953: American Airlines began the first regular commercial flight service between New York and Los Angeles.
1960: Paul McCartney and Pete Best were deported from West Germany after their hotel room mysteriously caught fire and they were arrested on suspicion of arson.
1963: Exactly one week after the tragedy in Dallas, U.S. President Lyndon Johnson set up the Warren Commission to investigate the assassination of President John F. Kennedy. In September 1964, the Commission concluded that the president had been killed by Lee Harvey Oswald, who acted alone.
1966: Elvis Presley heard Tom Jones' version of "Green Green Grass Of Home" on the radio just outside Little Rock, Arkansas and called the radio station asking to hear it several more times.
1967: U.S. Secretary of Defense Robert McNamara, who served in the administrations of Presidents Kennedy and Johnson, announced his resignation.
1968: John Lennon and Yoko Ono released their new album "Unfinished Music No.1: Two Virgins" with a cover showing the two of them in full-frontal nudity. They took the photo themselves using a time-delay camera while staying at Ringo Starr's basement apartment at Montagu Square. The album was distributed by Tetragrammaton Records in the U.S., after Capitol Records refused to handle it because of the cover photo. Record stores eventually carried the album in a brown paper wrapper.
1969: Bob Dylan was pictured on the cover of Rolling Stone magazine.
1972: Pong, the first commercially successful video game, was released by Atari.
1975: Bill Gates applied the name Microsoft to the company he and Paul Allen had formed to write the BASIC computer language for the Altair 8800 microcomputer.
1977: Kansas' "Point Of Know Return" album was certified Platinum.
1978: Neil Young's "Comes A Time" album was certified Gold.
1979: Singer Paul Simon filed two lawsuits against Columbia Records in an attempt to break his contract with the label.
1979: Michael Jackson's single "Don't Stop 'Til You Get Enough" was certified Gold.
1981: Actress Natalie Wood drowned at age 43.
Music Released Today:
1963 – The Beatles – "I Want To Hold Your Hand" [UK]
1963 – The Beatles – "This Boy" [UK]
1971 – Elton John – "Levon"
1976 – Elvis Presley – "Moody Blue"
Keener Birthdays: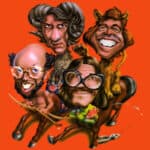 1933 – John Mayall: The "Father of British Blues", bandleader for The Bluesbreakers and mentor to Eric Clapton, Jack Bruce, Mick Fleetwood, John McVie, Peter Green, Jimmy McCulloch and many others
1939 – Meco Monardo: Record producer and one hit wonder bandleader with the disco hit "Star Wars Theme/Cantina Band" (#1, 1977)
1939 – Peter Bergman: Comedian, writer and member of 60s/70s eclectic, satiric, surrealistic radio-friendly comic quartet The Firesign Theatre, died from complications of leukemia on 3/9/2012, age 72
1939 – Joel Whitburn: The god of pop music research who wrote a plethora of books about the Billboard Charts. He died at home from unspecified causes on 6/14/2022, age 82.
1940 – Chuck Mangione: Grammy-winning trumpeter and flugelhorn player cracked the top 10 once with "Feels So Good" (#4, 1978)
1941 – Jody Miller: A guitarist and singer/songwriter known as the "Queen Of The House" after her Grammy-winning hit song of the same name (#12, Country #5, 1965) answered Roger Miller's "King Of The Road (#4, Country #1, 1965), died from complications of Parkinson's disease on 10/6/2022, age 80.
1941 – Denny Doherty: founding member of The Mamas & The Papas, "Monday Monday" (#1, 1966), died from an abdominal aneurysm on 1/19/2007, age 65
1944 – Felix Cavaliere: Keyboardest for Joey Dee & The Starlighters, "The Peppermint Twist" (#1, 1962), then organ and vocals for The Rascals, "Groovin"" (#1, 1967).