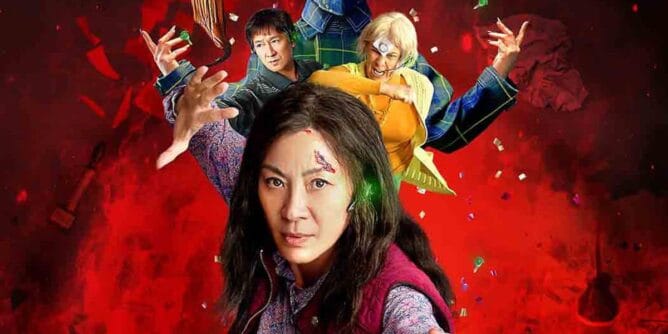 Worth reading:
Keep Running! Runners often hear the warning "Keep pounding the pavement and you'll destroy your knees." A new study found that runners were not more likely to develop hip or knee osteoarthritis the longer, faster and more frequently they ran.
Dogs smile, but only to appease us. In a recent interview with USA Today, veterinary behavior specialist Dr. Lore Haug broke down her interpretation of a dog's smile. "It is essentially an appeasement greeting behavior that seems to be directed only at people," Haug told the outlet. "Dogs don't do this true smiling behavior to other dogs."
Ever got a wrong number text? In 2009, Brenda Rivera sent an "uplifting" text to the wrong number, thinking it belonged to a friend she had recently made. Instead, she reached Isaiah Stearns. He was intrigued by her positive message. Today, the pair are married and share six children. "We had an immediate connection," Rivera said of their unlikely introduction-turned-forever love story.
Best Picture
Everything Everywhere All at Once — Daniel Kwan, Daniel Scheinert and Jonathan Wang, Producers
Best Directing
Everything Everywhere All at Once — Daniel Kwan and Daniel Scheinert
Best Actor in a Leading Role
Brendan Fraser in The Whale
Best Actress in a Leading Role
Michelle Yeoh in Everything Everywhere All at Once
Best Actor in a Supporting Role
Ke Huy Quan in Everything Everywhere All at Once
Best Actress in a Supporting Role
Jamie Lee Curtis in Everything Everywhere All at Once
Best Costume Design
Black Panther: Wakanda Forever — Ruth Carter
Best Sound
Top Gun: Maverick — Mark Weingarten, James H. Mather, Al Nelson, Chris Burdon and Mark Taylor
Best Original Score
All Quiet on the Western Front — Volker Bertelmann
Best Adapted Screenplay
Women Talking — Screenplay by Sarah Polley
Best Original Screenplay
Everything Everywhere All at Once — Written by Daniel Kwan and Daniel Scheinert
Best Live-Action Short Film
Best Animated Short Film
"The Boy, the Mole, the Fox and the Horse" — Charlie Mackesy and Matthew Freud
Best Animated Film
Guillermo del Toro's Pinocchio — Guillermo del Toro, Mark Gustafson, Gary Ungar and Alex Bulkley
Best Original Song
"Naatu Naatu" from RRR; Music by M.M. Keeravaani; Lyric by Chandrabose
Best International Feature Film
All Quiet on the Western Front — Germany
Best Makeup and Hairstyling
All Quiet on the Western Front — Production Design: Christian M. Goldbeck; Set Decoration: Ernestine Hipper
Today in History:
1852…The New York Lantern newspaper published the first cartoon of "Uncle Sam," drawn by Frank Henry Bellew.
1901…Andrew Carnegie announced that he was retiring from business and that he would spend the rest of his days giving away his $300 million fortune.
1935…Donald Duck made his first appearance in the daily Mickey Mouse newspaper comic strip.
1938…"World News Roundup" debuted on the CBS Radio Network, featuring the first on-air reporting by Edward R. Murrow
1961…At United Recording in Hollywood, Ricky Nelson recorded "Travelin' Man," a song originally written for Sam Cooke. The Jordanaires overdubbed the track's background vocals on March 22.
1964…Mary Wells released the single "My Guy."
1965…The Rolling Stones release "The Last Time"
1965…Unhappy with the pop direction taken with their latest single, "For Your Love," Eric Clapton quit the Yardbirds. Clapton, Jack Bruce and Ginger Baker later formed the band Cream.
1967…At EMI's Abbey Road Studios in London, six members of the band Sounds, Inc. (three saxophonists, two trombonists, one French horn player) recorded the horn parts for the Beatles song "Good Morning Good Morning," which was soon to be a track on the "Sgt. Pepper's Lonely Hearts Club" album.
1967…Spanky And Our Gang recorded "Sunday Will Never Be The Same" at Bell Sound Studios in New York City.
1967…The Byrds release "My Back Pages"
1968…The Byrds' "Greatest Hits" album was certified Gold.
1969…"The Love Bug," starring Dean Jones, Michele Lee, Buddy Hackett, and Joe Flynn, opened in U.S. and Canadian movie theaters.
1971…Wadsworth Mansion performed "Sweet Mary" on ABC-TV's "American Bandstand."
1974…The Doobie Brothers release "Another Park, Another Sunday" from the LP "What Were Once Vices are Now Habits."
1975…The play "Same Time, Next Year," starring Ellen Burstyn and Charles Grodin, opened at New York's Brooks Atkinson Theatre for 1,453 performances. Jane Oliver and Johnny Mathis would sing "The Last Time I Felt Like This," for the later movie version, where Alan Alda replaced Grodin as the male star.
1976…The Jackson 5 moved from the Motown label to Epic Records and changed their name to the Jacksons. Their Epic hit was "Enjoy Yourself."
1981…John Lennon releases "Watching The Wheels"
1987…Bob Seger received a star on the Hollywood Walk of Fame.
Born Today (Via DrRock.com):
1933 Mike Stoller / (Michael Stoller) – Pianist, producer, record label owner, composer and one-half of the legendary Leiber & Stoller songwriting duo, co-wrote dozens of R&B, pop and rock classics, including "Hound Dog" (Elvis Presley, #1, 1956) "Yakety Yak" (The Coasters, #1, 1958) and "Love Potion #9" (The Searchers, #3, 1965), the pair's collective output, and his upbeat piano melodies in basic blues songs, were immensely influential in the development of soul, pop and rock music of the 60s and 70s.
1939 Neil Sedaka – Pop singer, pianist and songwriter, "Calendar Girl" (#4, 1961), plus over 30 other Top 40 hits, co-wrote the film theme song "Where The Boys Are" for Connie Francis (#4, 1961)
1947 Gregg Philbin ? Early bassist, backing vocalist and occasional songwriter in prog-rock/hard rock REO Speedwagon, replaced the original bassist in 1968 and played in the band from the eponymous debut album in 1971 through their breakout album, the platinum-selling Live: You Get What You Play For (#72, 1977), left over musical and financial differences with his bandmates as REO Speedwagon began to drift away from the progressive leaning of his bass playing and toward more polished and structured arena rock, spent many years investing in Florida real estate, suffered from declining health for many years and died from undisclosed causes on 10/23/2022, age 75.
1949 Donald York – Vocals for "greaser" revival parody rock-and-doo-wop Sha Na Na ("(Just Like) Romeo And Juliet," #55, 1975)