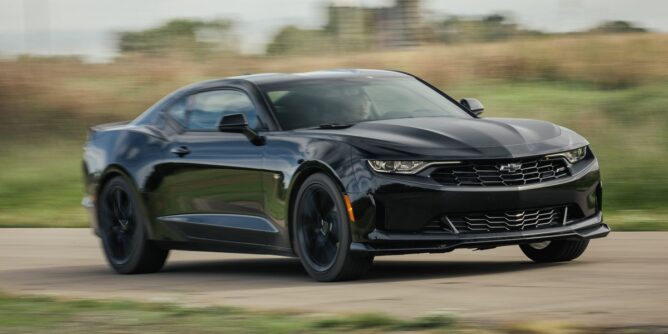 Notable: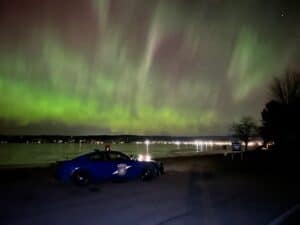 Did you see the Northern Lights last night? Michiganders in both the upper and lower peninsulas got a fantastic light show.
The Last Camaro: Chevy will roll the last of it's Camaro's off of the production line in Lansing in January, 2024. Slumping sales are what killed the GM muscle car. When the current generation Camaro came out in 2016, 72,705 were sold. By the end of 2021, that dropped 70% to 21,893. It rebounded a little last year to 24,652, not enough to justify continuing production.
The Eiffel Tower will get it's 19th paint job ahead of the 2024 Summer Olympics in Paris. Over it's 130 year history the landmark has been repainted on average every 7 years.
Apple on the Big Screen: Apple plans to spend $1 billion per year to produce movies that will be released in movie theaters, according to Bloomberg. The tech giant is hoping that theatrical releases will help market Apple TV+, while also raising its profile in Hollywood, where many of the town's biggest stars and filmmakers have made rallying calls to preserve theatrical distribution. (The Information)
The lowest wage workers got big pay increases over the last 4 years. Covid and the great resignation were contributing factors.  Still, these workers still aren't making much money. In 2022, the 10th percentile hourly wage, i.e. the workers at the bottom, was just $12.57.
Ann Arbor Film Festival, the oldest avant-garde and experimental film festival in North America runs from Sunday through March 29. The 61st festival will screen more than 180 films. We've got the schedule.
Today in History: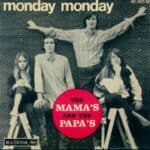 1934 – FDR grants future independence to Philippines
1955 – Tennessee Williams famous play Cat on a Hot Tin Roof opens on Broadway
1958 – At 6.35am, Elvis Presley reports to the Memphis draft board. Along with twelve other recruits he is taken by bus to Kennedy Veterans Memorial Hospital and assigned army serial number 53310761.
1965 – The Beatles continue filming Help! at Twickenham Studios.
1966 – The Mamas & The Papas release "Monday, Monday."
1966 – Simon And Garfunkel make their UK singles chart debut with "Homeward Bound."
1073 – The O'Jays hit No.1 with "Love Train." The lyrics of unity mention a number of countries, including England, Russia, China, Egypt and Israel, as well as the continent of Africa.
1974 – Grand Funk Railroad release "Bad Time."
1977 – Fleetwood Mac release "Dreams."
1981 – Nightline with Ted Koppel premiers on ABC.
1985 – "Easy Lover" by Philip Bailey and Phil Collins peaks at No.1 on the UK singles chart.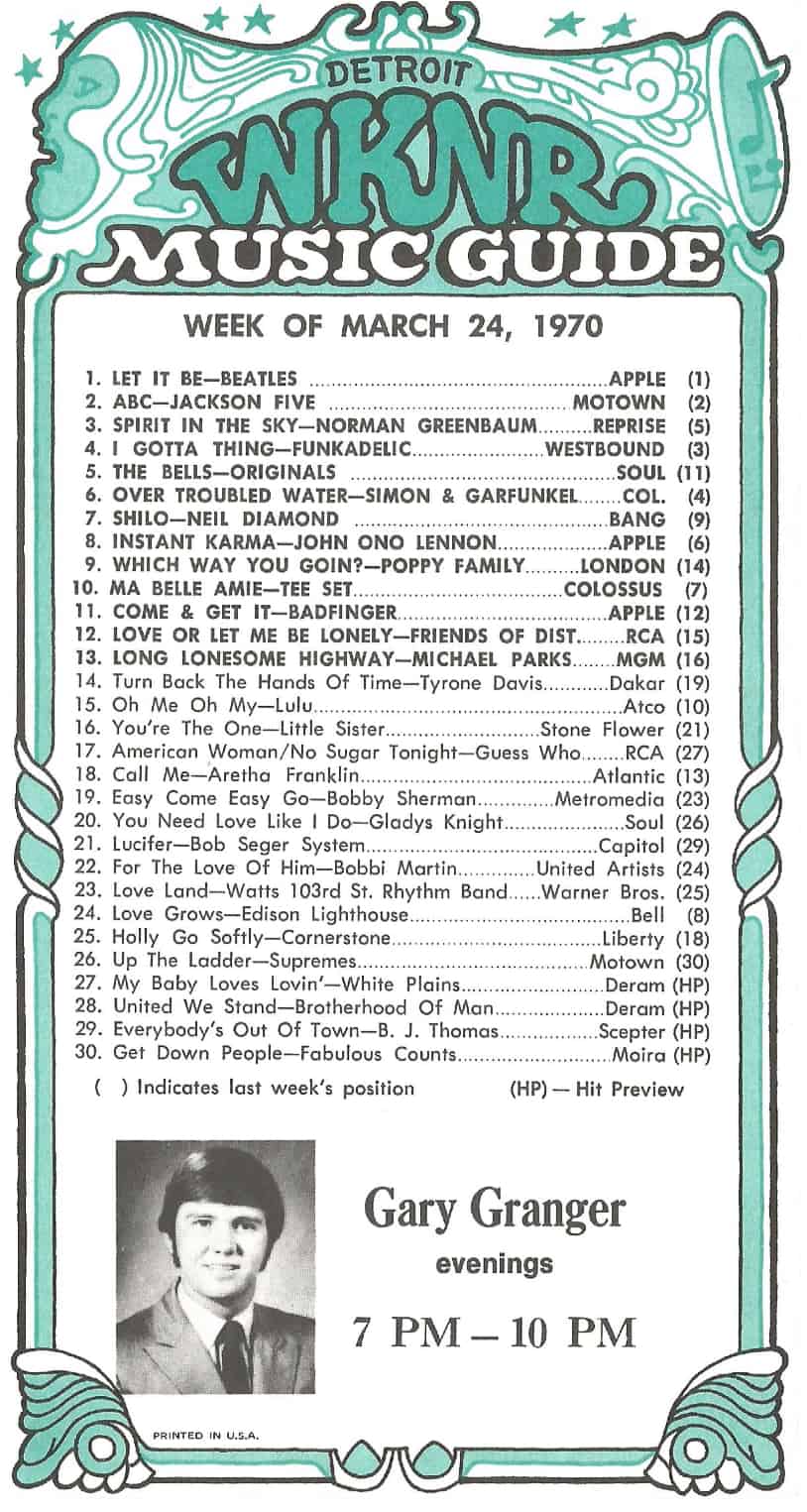 Today's Birthdays (With a tip of the hat to DrRock.com):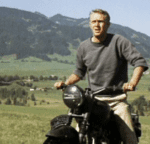 1874 – Harry Houdini, Hungarian-American escape artist, magic man, and stunt performer, noted for his escape acts. His pseudonym is a reference to his spiritual master, French magician Robert-Houdin. Died in Detroit on Halloween night in 1926.
1912 – Nervous Norvus / (Jimmy Drake) – Two hit wonder pop singer/songwriter whose song "Transfusion" (#6, 1956) about blood loss following car crashes is perhaps the strangest Top 40 hit of all time, fell back into obscurity after his second hit "Ape Call" (#24, 1956) and died from cirrhosis of the liver on 7/24/1968, age 56.
1925 – Norman Fell, American actor of film and television, most famous for his role as landlord Mr. Roper on the sitcom Three's Company and its spin-off, The Ropers, and his film roles in Ocean's 11, The Graduate, and Bullitt. Early in his career, he was billed as Norman Feld. Died December 14, 1998
1929 – Roger Bannister, English neurologist and middle-distance athlete who ran the first sub-4-minute mile. At the 1952 Olympics in Helsinki, Bannister set a British record in the 1500 meters and finished in fourth place. Died March 3, 2008.
1930 – Steve McQueen, American actor. His antihero persona, emphasized during the height of the counterculture of the 1960s, made him a top box-office draw for his films of the late 1950s, 1960s, and 1970s. He was nicknamed the "King of Cool" and used the alias Harvey Mushman in motor races. Died: November 7, 1980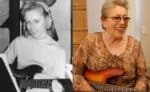 1935 – Carol Kaye / (Carol Kaye Smith) – Hugely prolific session bassist, played in over 10,000 recording sessions for Sam Cooke, Ritchie Valens, Simon & Garfunkel, Quincy Jones, Phil Spector, The Beach Boys and many others, performed on TV theme songs for Kojak, MAS*H, Mannix, Hawaii Five-O, Bonanza and others. She is also a music instructor author and teacher. Here is an incomplete list of the hits she contributed to.
1937 – Billy Stewart – Scat-style R&B/jazz singer, "Summertime" (#10, R&B #7, 1966), died along with three bandmembers when his car went off a bridge in North Carolina on 1/17/1970, age 32
1949 – Nick Lowe – Songwriter, guitarist, producer, solo artist ("Cruel To Be Kind," #12, 1979) with 14 albums, bandleader for pub rock/proto-punk Brinsley Schwarz and trad rock 'n' roll Rockpile ("Teacher Teacher," #51, 1981), produced albums for Johnny Cash, Elvis Costello, The Pretenders and others.