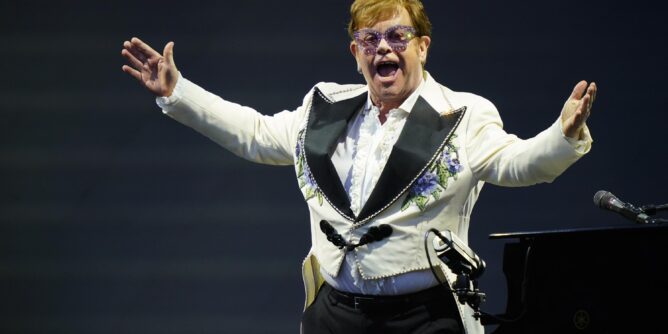 Notable:
Spring is in the air. But how do you get rid of unpleasant odors? Leaving a bowl of vinegar out overnight, keeping windows open, and investing in odor-absorbing charcoal bags can all help. Here are more tips and tricks from The Washington Post, as well as a list of expert-recommended air freshening products that don't include harmful chemicals.
Ever wanted to be a bear hugger? New Mexico is hiring. The Guardian reports the department of game and fish is seeking "professional bear huggers" to patrol parks and wilderness areas and potentially encounter some of the state's 6,000 black bears.
What do the NCAA seeders know anyway? Last night, San Diego State upset overall seed Alabama, Miami beat Houston, and the NCAA Tournament is without a No. 1 seed in the Elite Eight for the first time since seeding began in 1979.
The Wolverine Icers are on a roll. Michigan routed Colgate 11-1 in the NCAA Hockey regional semi-finals in Allentown. The Wolverines will face No. 2-seed Penn State in Sunday's regional final (6:30 p.m., ESPN2) after the Nittany Lions defeated Michigan Tech 8-0. Michigan was 3-1 against Penn State in conference play.
Today in History: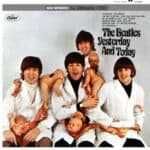 1963 – Johnny Cash recorded the June Carter/Merle Kilgore song 'Ring Of Fire.' The song was originally recorded by June's sister Anita Carter, on her 1963 album Folk Songs Old and New as '(Love's) Ring of Fire'. Cash claimed he had a dream where he heard the song accompanied by 'Mexican trumpets'. It became the biggest hit of Johnny Cash's career, staying at No.1 on the US charts for seven weeks.
1964 – The Beatles made their debut on UK TV show Top Of The Pops performing 'Can't Buy Me Love' and 'You Can't Do That.' The show had been recorded on March 19th.
1966 – At a photo session at Bob Whitaker's studio in London, The Beatles posed in white coats using sides of meat with mutilated and butchered dolls for the cover of their next American album, Yesterday and Today. After advance copies were sent to disc jockeys and record reviewers, negative reaction to the cover photo was so strong Capitol recalled 750,000 copies from distributors to replace the cover. The total cost to Capitol to replace the cover and promotional materials was $250,000, wiping out their initial profit.
1967 – The Turtles started a three week run at No.1 on the US singles chart with 'Happy Together'. The song was written by Garry Bonner and Alan Gordon, former members of a band known as The Magicians. The song had been rejected a dozen times before it was offered to the Turtles, and the demo acetate was worn out.
1968 – After 58 episodes, the final Monkees TV show airs on NBC in the United States. Since its initial run, almost every major cable network has aired re-runs of the show, including a popular stint on CBS from 1969-1972.
1969 – John Lennon and Yoko Ono started their week long 'bed-in' in the presidential suite at The Amsterdam Hilton hotel. The couple invited the world's press into their hotel room every day, to talk about promoting world peace.
1972 – America started a three week run at No.1 on the US singles chart with their debut hit 'Horse With No Name', it made No.3 in the UK. The group scored eight other US top 40 hits during the 70s.
1972 – The final episode of Bewitched airs. In "The Truth, Nothing but the Truth, So Help Me Sam," a dinner party ends in disaster after Endora casts a spell on Samantha's unicorn pin that causes every mortal that comes near it to tell the absolute truth. It'e episode #254.
1978 – The BeeGees are in the second week of an 8 week run at #1 on the billboard Hot 100 Singles Chart with "Night Fever."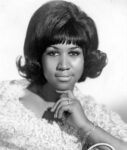 Today's Birthdays (With a tip of the hat to DrRock.com):
1934 – Johnny Burnette / (John Joseph Burnette) – Rockabilly pioneer bandleader and singer, "You're Sixteen" (#8, 1960), brother of Dorsey and father of Rocky, killed in a California lake boating accident on 8/14/1964, age 30
1938 – Hoyt Axton / (Hoyt Wayne Axton) – Country singer and songwriter, "Boney Fingers" (Country #8, 1974), wrote songs for Elvis Presley, Ringo Starr and others, including "The Pusher" for Steppenwolf (1968) and "Joy To The World" for Three Dog Night (#1, 1971), TV actor (Bionic Woman and McCloud), died of a heart attack on 10/26/1999, age 61
1942 – Aretha Franklin / (Aretha Louise Franklin) – The undisputed "Queen of Soul," Hall of Fame and Grammy-winning R&B/soul super-diva whose bold and influential style was rooted in gospel but blended jazz, rock, pop and later classical, charted more than 100 Billboard singles, 17 Top 10 pop hits and 20 R&B #1 hits, including her signature "Respect" (#1, R&B #1, 1967), which became an anthem for the civil rights, feminist and counterculture movements, performed for three presidential inaugural programs and topped Rolling Stones' "100 Greatest Singers of All Time" (2010), died from pancreatic cancer on 8/16/2018, age 76
1947 – Elton John / (Reginald Kenneth Dwight) – Grammy-winning pop-rock and rock 'n' roll mega-star with over 40 Top 25 hits, from "Crocodile Rock" (#1, 1973) to "Candle In The Wind 1997" (#1, 1997)
1947 – Jack Hall – Bassist for soulful Southern rock Wet Willie, "Keep On Smilin'" (#10, 1974), brother of frontman and lead vocalist Jimmy Hall, died on 5/17/1989, age 42
1947 – Duncan Browne – Pop-rock singer and songwriter, "Journey" (UK #23, 1972), died of cancer on 5/28/1993, age 46
1948 – Michael Stanley / (Michael Stanley Gee) – Pop-rock singer and songwriter for 70s folk-rock Silk, then solo and frontman for the underrated heartland rock Michael Stanley Band ("He Can't Love You, #33, 1981), his early mentors and collaborators included Joe Walsh and Todd Rundgren but those influences never led to a larger base outside of Ohio and the Midwest, died in his sleep while suffering from lung cancer on 3/5/2021, age 72.
1966 – Jeff Healey – Blind Canadian blues-rock guitarist, singer, songwriter and bandleader, "Angel Eyes" (#5, 1989), lost his sight to a rare cancer when he was eight months old, died of cancer on 3/2/2008, age 41
1969 – Cathy Dennis – R&B/dance-pop vocalist turned successful songwriter, "Touch Me All Night Long" (#2, 1991), co-wrote "Can't Get You Out Of My Head" for Kylie Minogue (#7, 2002) and wrote other songs for Kelly Clarkson, Celine Dion, Janet Jackson, Britney Spears and others.